TALKING POINT
Discussion | Homework
Your own page with blogs, photos, videos, chat and more...
This Week in History 🔊

1955: Communist States Sign The Warsaw Pact
The Soviet Union and its communist allies in Eastern Europe sign a pact to strengthen ties.
For Teachers: Sports Vocabulary Activity Sheet Whether you play them, watch them, or simply enjoy complaining about them, sports play a part in many of our lives. And whilst they may be the source of hours of riveting conversation for some, getting to grips with the plethora of specific words associated with them is enough to make any student work up a sweat! This activity sheet allows students to practise some useful Vocabulary Associated with Sports in a fun and varied way.
Onomatopoeia Words Onomatopoeia is the formation of a word through imitation of a sound associated with that word. For example, the word buzz imitates the sound of some flying insects. Here are twenty very common onomatopoeic words, together with their meanings and example sentences for verb and noun, along with an audio recording in each case.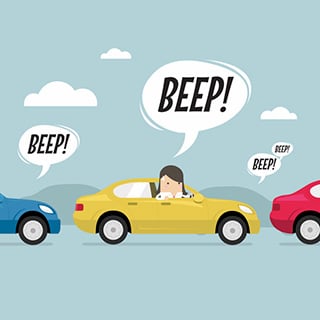 Listen&Learn: The Beale Ciphers Learn about the mystery of possible buried treasure in Virginia.
For Teachers: Phrasal Verbs Activity Sheet Sit down, wake up, write down, pick up... Though these useful little word duos (and even trios sometimes!) may look innocent enough, they are, quite understandably, the bane of many a student's existence. Sadly, Phrasal Verbs are everywhere, so avoiding them is nigh on impossible. And whilst getting to grips with their (often multiple) meanings is a commendable feat in itself, the fun doesn't stop there, as deciding whether they're transitive or intransitive, separable or inseparable can be equally, if not more perplexing! This activity sheet helps to familiarise students with the more grammatical side of Phrasal Verbs, offering them varied and personalised practice both alone and with a partner.
Listen&Learn: Brown Dwarfs Learn about the objects that scientists sometimes call "failed stars".
Expressions Quiz: Time 1 You can do this quiz online or print it on paper. It tests comprehension of common English expressions used when talking about Time.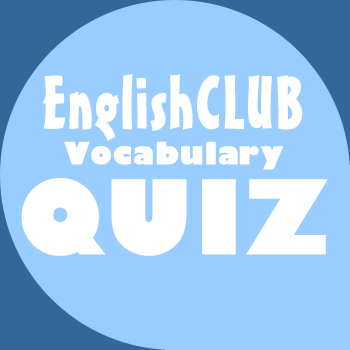 Internet vs World Wide Web - what's the difference? Many people think that the Internet and the Web are the same. Although they are intermingled and used together, they are certainly not the same. The Internet could exist without the Web, but the Web as we know it could not exist without the Internet.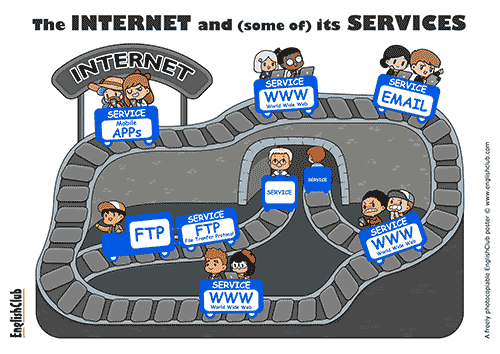 How to teach with EnglishClub
ESL or EFL? What do ESL and EFL mean? ESL stands for English as a Second Language. EFL stands for English as a Foreign Language. ESL is used when people learn English in an English speaking country. EFL is used when people learn English in a non-English speaking country. Is this important? Not very, if you are a learner. But there are some important technical considerations for teachers.