7 Secrets for ESL Learners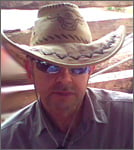 Wow! This tip is the best tip that I have ever seen.Isaías Quinze, Vika, Norway
Do you know one of the best ways to improve your comprehension and pronunciation?
Or how to improve your vocabulary with 5 simple words?
Or why sometimes you should not listen to English?
7 Secrets for ESL Learners gives you seven of the best and quickest ways to improve your English. Just fill in your email and name below. I'll send you one Secret a day for a week. After that, I'll send you weekly tips to help you - always by email and always FREE!

Josef Essberger, Founder
EnglishClub
I am so thankful for what you have sent me, the seven secrets were really golddust.Mara France Garcia, Buenos Aires, Argentina