7 Secrets for ESL Learners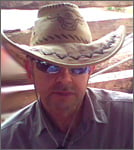 I am so thankful for what you have sent me, the seven secrets were really golddust.Mara France Garcia, Buenos Aires, Argentina
Do you know one of the best ways to improve your comprehension and pronunciation?
Or how to improve your vocabulary with 5 simple words?
Or why sometimes you should not listen to English?
7 Secrets for ESL Students gives you seven of the best and quickest ways to improve your English. Just fill in your name and email below. I'll send you one Secret a day for a week. After that, I'll send you weekly tips to help you - always by email and always FREE!

Josef Essberger, Founder
EnglishClub