About English Club
Helping You Learn or Teach English
Welcome to English Club, a free website designed to help you learn English online. It's your club, where you can:
---
English Club is divided into various main sections that you can navigate easily. Some of the most popular are:
Lessons
English Grammar: with help and tutorials on everything from tenses to prepositions
English Vocabulary: help and resources on English words, with explanations
English Pronunciation: tutorials and sound files explaining aspects of English pronunciation such as word stress, sentence stress and linking
Interactive
Special Interest
Business English: Business English resources including money matters, news and professional seminars on subjects like CVs/resumes or presentations
---
In addition to the above, you'll find the following resources particularly useful:
English Club comes to you from England. It is written mainly in British English. But we have pages about other varieties of English such as American or Canadian. Don't be surprised if you see a word that you think is wrongly spelled! Some words are spelled differently in British English and American English. "Colour", for example, is British English. In American English it is "color". We try to make this clear when it is important.
English Club is free. And English Club is totally independent - unaffiliated to any other language organisation.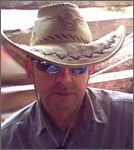 English Club is your club. Please feel free to use it in any way you wish to learn English.
Good Luck!
Josef Essberger
Founder
English Club
Cambridge, England
Interviews about English Club with Josef Essberger: