Est. 1997—world's premier free site for learners of English
1 million+ English learners every month
Connect with them from 7 pence per click!
Special price promotion - ends 31st August 2018
Get immediate results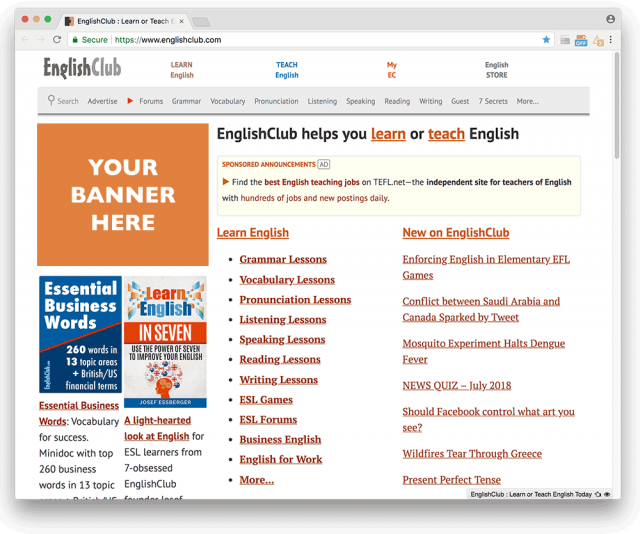 Your 300 x 250 rectangle banner is displayed on English language learner pages and you pay only for clicks to your site. Choose how many clicks you want and upload your banner below (or ask us to make one for you free).
You can contact us here.
© EnglishClub 1997-2018