5 Simple and Effective Ways to Expand Your Vocabulary
Andrijana Ikonic
The article is about fun, yet effective ways to improve English vocabulary.
Finding it hard to memorize new words?
You're not the only one!
Even the most talented multi-linguists need help sometimes.
Luckily, there are many effective methods that can help you to expand your vocabulary.
And we're not going to tell you to sit with a textbook for hours until you have successfully learned all the words. No, no!
Instead, we're going to share some useful but also fun ways to improve your vocabulary.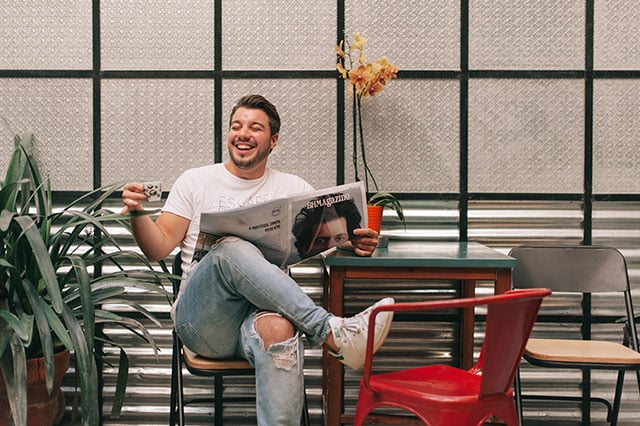 Play Word Games
Is there a better way to learn new words?
This way of expanding your vocabulary is fun and effective.
Many entertaining games require you to memorize new words and phrases.
For a start, try playing Scrabble, Upwords, or Apple to Apple.
You can also start with more simple games, like those where you need only paper and pen such as Charades, Pictionary, or Guess the Word.
These are even more fun because you can play with your friends. Snacks, juice, paper, and pen can be an ideal way to spend time with your friends. Besides enjoying your evening, you will also learn new words.
Connect New Words With Familiar Ones
Connect a new word to something familiar so that you can remember it easily. This is known as word association. Depending on what works for you, you can choose to associate them by sound, or by meaning.
To associate new words by sound means that you will associate them with the familiar words that have similar sounds. For example, if you already know the word 'write' it's easier to learn the word 'right' which sounds similar.
Association based on meaning means that you can memorize new words that are related to the ones you already know. For example, if you want to remember the word 'open-hearted' then you can think of several synonyms like 'friendly,' or 'sympathetic'.
Watch English Movies
Don't forget to turn on the subtitles. It's an ideal and fun way to improve your vocabulary. Thanks to the movies, you can improve your listening and speaking skills.
Not only will you learn new words, but you will see how they are used naturally, in casual conversations.
When you come across a new word or phrase while watching, you can always pause the movie, write down or come up with an example where you will use that word.
Hire a Tutor
Hiring an English tutor is a great way to expand your vocabulary. Learning with a professional teacher is an ideal opportunity where, besides learning new words and expressions, you can learn how to properly use grammar, practice tongue twisters and improve your pronunciation.
Learning English with a real person has always been the most effective way not only to learn the language but to boost your vocabulary.
The key is in the conversation.
Nothing better than a teacher who can explain the meaning of a new phrase, and teach you how to speak like a native speaker.
Read Every Day
This method of learning new words and expressions happens to be one of the most effective ones. And yet it's quite simple: the more you read, the more new words you will discover and memorize.
So, give your best to find time to read in English every day. Apart from reading books, you can read magazines, newspapers, blogs, poems even.
Try to guess the meaning from the context. If you can't, then you can always search for help in the dictionary.
Final Thoughts
Vocabulary is the main tool in a language. If you don't know words, then you can't communicate at all. Your reading and speaking skills can't be improved.
So, the more words you know, the better your skills will be.
In the end, speaking English fluently is every learner's goal. And you can succeed with a richer vocabulary.
Written by

Andrijana Ikonic

for EnglishClub.com