Why is OET the Best Test for Nurses & Doctors Moving to USA?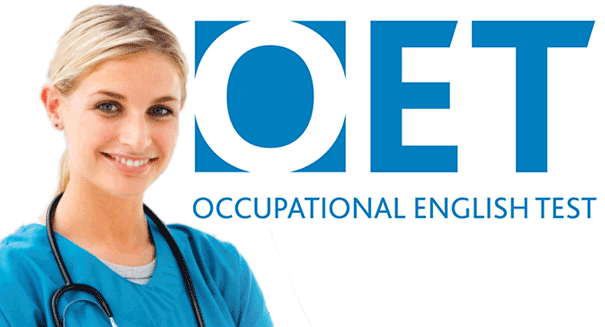 Effective communication cannot be compromised when it comes to the healthcare sector. Patients might run the risk of poor treatment if the healthcare provider cannot grasp any information provided and respond in turn. Therefore, picking healthcare professionals from a host of medical graduates is not an easy task. To ensure patient safety, healthcare systems worldwide have devised professional standards that their doctors and nurses are supposed to meet in terms of communication.
If you are part of the medical industry, you must be aware of how OET tests serve this purpose. You can validate your communication calibre in English with an OET test certification in case you are looking to migrate to a foreign country. But, are you aware that OET has expanded its range to accommodate yet another country to its list? Then let me inform you that this time OET has made its way to a country where most people prefer to migrate, which is- the US.
Doctors and nurses can prove their English language efficiency with the OET to apply for positions in the US. The acceptance of OET in the US comes with an advantage, it helps you to apply for residence and fellowship programs.
If you are still not convinced about taking an OET test to make your American dream come true, let me help you in making a decision.
Profession Specific
American boards constantly assess the language ability of non-native speakers of English. Generally, Candidates take exams like the IELTS to approve their application to study or work abroad. But the IELTS insists on preparing yourself to answer questions from a wide variety of topics.
The OET being a healthcare-specific exam will only contain questions corresponding to healthcare scenarios. As a healthcare professional, taking an OET exam will only need you to focus on the language skills specific to the medical field.
OET does not simply prepare you to pass a test, but work by communicating effectively with patients, a group of other doctors, and even hospital staff. All in all, you get ready to carry yourself with confidence in every workplace setting with the OET.
Accreditation
There is yet another aspect to be glad about. Your OET certificate will be recognized by the Educational Commission for Foreign Medical Graduates (ECFMG®). This board ensures that foreign medical students/ professionals who enter the United States healthcare system are sufficiently prepared for the rigors of a U.S. residency.
The Foundation for Advancement of International Medical Education and Research (FAIMER®) also collaborates with the ECFMG to ensure the appointment of quality health workers to improve standards of world healthcare.
US recognizing OET is more promising to nurses as their valuable service will be recognized in two states of the country now, Florida and Oregon.
The Nursing Regulatory Board of these two states have also specified their minimum score required to pass the OET exams.
If you would like to work with the state of Oregon, a minimum score of 350 (4 Grade B's ) is expected from you. Whereas, the score for clearance is only a minimum of 300 (4 Grade C+) for Florida.
Higher Achievability
Most of the states in the US approve an IELTS certification with an individual or overall score of 7. This posed a difficulty for many to succeed the IELTS in one sitting. But thankfully with OET, you are required to score lesser in comparison to IELTS. Secondly, you tend to appear your OET exams with a greater sense of confidence as it puts you in familiar contexts, vocabulary or speech used in the healthcare sector.
Hence, OET gives you the liberty to build and shape your existing ability to communicate in English so that you can survive in a completely professional English speaking environment. An OET exam can be quite expensive to afford, so clearing it in the first go can save you from losing your valuable time and money.
Increases Credibility
You are going to be part of one of the world's largest healthcare systems. That being the case, it's your job to prove your efficiency to become the perfect choice of your employers. The NCLEX-RN licensing exam checks your professional and practical knowledge as a nurse, but the only exam that can prove your English proficiency is none other than the OET.
Since professional expertise and language, use goes hand in hand in the workplace. Getting an OET certificate will make you more suitable for employment in the US.
Future Scope
Only two states, Oregon and Florida are open to nursing graduates. but this will not keep you from achieving more. If you attain your dream job with OET then you do not have to restrict yourself to working in Florida or Oregon alone. At a later point in time, you can apply for a practice license in other states of the US as well. Therefore consider migrating to Oregon and Florida with an OET as your first step to boost your career.
Post COVID-19 Career Growth
The US retrogression for nurses had set a limit on the number of immigrant nurses for a long time. In the current scenario, the unprecedented rise of the Covid-19 pandemic has thrown massive challenges at the US healthcare system. Hospitals are in a desperate attempt to save lives and control the virus spread. Hence, the US has slowly lifted its cutback of nurses due to their immense shortage. Due to this, your chances of employment are likely higher.
It might not be favorable to make a move to the US currently, but you can crack your OET and ready yourself to fly when the situation permits.
Concluding Note
It is widely known that The Occupational English Test (OET) allows healthcare professionals to register and practice in an English speaking country. The news of the US being added to the list of countries can raise questions in the mind of all aspirants. By this time, you must have realized what makes OET the best choice for you. Especially in the present time when nurses and doctors are much sought after, it gives a renewed sense of hope. An invitation to all nurses and doctors to make the US their next destination.
Written by

Tasneem Suhail

for EnglishClub
July 2020
Tasneem Suhail is an OET Trainer with 11 years of experience with
Time Training Institute
Abu Dhabi. She loves teaching and prepares engaging and individual classes. You can find her on
LinkedIn
.
2 comments
Rindra says:


Thank you for the information.

Bijan says:


Thank you so much.