Learn and Teach English with Holiday Greeting Cards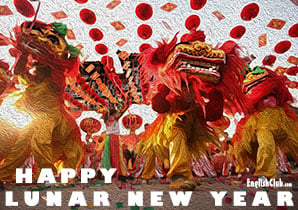 Do you enjoy sending e-cards to your friends, family members or students? EnglishClub has holiday greeting cards that you can share along with easy English articles and quizzes.
1. Choose a Greeting Card
Find downloadable holiday/festival greeting cards to send to friends and loved ones on special occasions.
2. Find the Corresponding Info Page
Find the corresponding one-page article and quiz that goes with your greeting card. Add a link to EnglishClub's information page in your email, text, or social media update:
"Learn all about Chinese New Year in easy English."