Listening Practice in American English
Helping English Learners Find Listening Materials
EnglishClub recently received a question from an English learner about finding listening materials. We wrote back to this learner, but thought we'd expand a bit on our blog in case any of you have the same question.
Q: Where can I find audio practice in American English on EnglishClub? 
A: You may have noticed that EnglishClub is written in British English. Our About page has the following explanation:
EnglishClub comes to you from England. It is written mainly in British English. But we have pages about other varieties of English such as American or Canadian. Don't be surprised if you see a word that you think is wrongly spelled! Some words are spelled differently in British English and American English. "Colour", for example, is British English. In American English it is "color". We try to make this clear when it is important.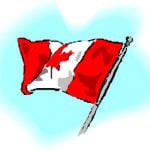 While EnglishClub uses mainly British spelling and usage, many of our audio materials are in North American English. My name is Tara and I have been contributing audio materials to EnglishClub for many years.  As a Canadian, my English dialect (pronunciation, vocabulary, and usage) is much closer to that of my nearby American neighbours than my friends in England. However, people throughout North America have different accents and expressions. When it comes to speaking English, it's not really about being Canadian or American. In North America, the region (state or province) a person grows up in has much more to do with how they speak than the nationality.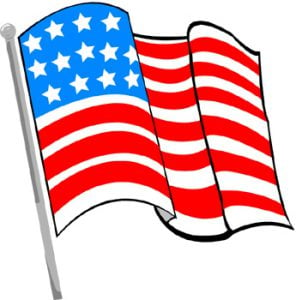 If you want to practise listening to English, you should try listening to many different accents, including speakers from a wide variety of places in Europe, Canada, the US, Australia, and New Zealand. I have lived in Quebec, British Columbia, and Ontario. While some people call this "Canadian English", others refer to it as "North American".
Here are some places on EnglishClub to find FREE listening practice in North American English:
Listen to English Speakers From Around the World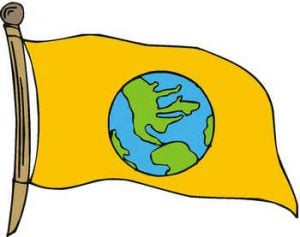 Here are a few of the FREE British English materials on EnglishClub: 
You can also listen to our own members practising English in the
Audio Speaking Group
and in the MyEC Voice Blogs. Many members also practise singing in English in our
karaoke
group. In our Video Gallery, you will find English speakers from many different parts of the world as well. Try the pronunciation category.
Outside of EnglishClub, you can search for English podcasts. Subscribe to a few on iTunes and listen to English whenever you're on the move.
13 comments
Cris Ngassi says:


Hello!
It's a big prise for me To read what you postes. This encourages me To keep on learning this best language. 10X.

vladimir kutysh says:


hi
I want to learn us english

Sandy says:


Thank you for post this website. I love it! Because i am basic english learner and it is so easy for me to understand. It has good example and quiz.

Dinuusha says:


Actually. all the resources are really nice . Thanks a lot.

anshul says:


dear Tara,
i am so thankful to you.

m.aboshalaa says:


oh nice guys greet to all

Soledad says:


Dear Tara,
I just want to thank you for all this audio information you have collected. I tried them, especially those ones that give you helpful tips to have a good TOEIC or TOEFL exam.
I consider that listening is one of the hardest part of learning English, mainly because you have to get use to understand different accents from all over the world. But that is what makes it interesting!
Thanks again!

seyyed ali reza bakhshayesh says:


Dear tara
thank you for the points you have discuses.generally when we wan to teach english the thing we ignore is listening and the by products of that as pronunciation ,accent and also we can call it ignored skill because we some times have trouble in listening .now if we can provide soemtext with it it is better forthe learner to find and aquire with diffrent dialects

thank you any way
regads

Paul says:


Thank you very much for your kindness. It's very helpful. 🙂

Josef Essberger says:


Hi Paul,
I'm really sorry about the issue with Flash. But we no longer upload audio using Flash. All audio now is MP3 and playable online and also downloadable. There should be a "download" text link below or near each audio player. We will also be indexing all audio material on the EnglishClub Listening page so that it will be easier to find what you need. I do understand that it is frustrating not having access to things like the TOEFL listening. We will try to convert existing Flash to MP3 as soon as possible, but at the moment we are concentrating our resources on adding new audio material (in MP3 format).

I hope this helps.
Josef

PS: Thank you for your feedback! If there are any other problems you find using a screen reader with EnglishClub, please do let me know. We will try to fix them.

Paul says:


I have the same request with Marina. I'm a blind person. I use screen reader to operate my computer. Unfortunately, my screen reader can't access audio in Flash format, so I can't enjoy some lesson, toefl listening part for instance. I hope the downloadable mp3 audios are provided as well. Thank you.

Tara Benwell says:


Hi Marina,
I'm glad this post is helpful! As of a few months ago, new audio that is added to EnglishClub is available to download by subscribing to the EnglishClub Podcast Feed: https://www.englishclub.com/efl/feed/podcast/

Most of the Podcasts made in the last few years are available for download by clicking on the individual file. You can listen on the site or download it: https://www.englishclub.com/efl/category/podcasts/

All of the "This Week in History" audio is available to download by click on the individual posts. https://www.englishclub.com/this-week-in-history/

Half of the "This Week in History" files are also available on YouTube with captions : https://www.youtube.com/playlist?list=PL76002E53BFC172B2

It's mainly the older audio files from a few years back that aren't available for download. We may consider reproducing these in the future if we get specific requests.

Thanks!
Tara

marina says:


Dear Tara,
this page is really great and a big THANKS to you for creating it, collecting the audio information, contributing it and delivering it to English learners for free! THANK YOU! I have a request – is it possible to make all the audio information downloadable? It would be easier to use it whenever I want and as many times as I want. Thanks in advance! Have a sunny and smiley day, dear Tara! 🙂