25 Difficult Words to Pronounce
Podcast: Play in new window | Download
Subscribe: Google Podcasts | RSS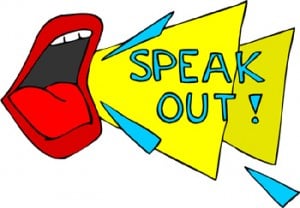 This morning we asked our EnglishClub Facebook fans, tweeters, and chatters to tell us which English words are the most difficult to pronounce. Here is the first batch of most difficult words according to you!
Let's practise these words together:
1) Listen to the word. (wait for a one second pause after)
2) Say the word with me.
3) Say the sentence with me.
Are you ready?
1. thistle (allow a pause and then repeat with me)
Be careful not to step on the thistle.
2. crisps
Potato chips are called crisps in England.
3. should
You should not pronounce the l when you say the word should.
4. would
Would and wood sound the same when you say them out loud.
5. clothes
Put on warm clothes before you head outside today.
6. order
The order of these words is not important.
7. murder
A man was charged with murder over the holidays.
8. air
The air is so cold you can see your breath.
9. literature
You can download classic literature for free online.
10. language
English is a difficult language to learn.
11. onomatopoeia
Onomatopoeia refers to words that sound like their meaning.
12. deterioration
It is difficult to watch the deterioration of a friend's health.
13. little
If you practise, your English will improve little by little.
14. assailant
The assailant was caught by the police.
15. catastrophic
A catastrophic earthquake struck the centre of the city.
16. alter
Don't alter your plans just because I can't go.
17. exclamation
One exclamation mark is enough to get your point across.
18. crocodile
Captain Hook was petrified of the crocodile in the movie Peter Pan.
19. unfortunate
It is unfortunate that the weather has delayed our trip.
20. six
Six plus six equal twelve, which is also known as a dozen.
21. development
The development of new technology has allowed us to receive information very quickly.
22. decision
It wasn't my decision to have a picnic in the rain.
23. ambulance
When you hear an ambulance you must pull over to the side of the road.
24. law
The law states that residents must clear their sidewalk when it snows.
25. low
If you bend down low, you will see where the children are hiding.
Pronunciation note: I have a Canadian accent. This is similar to an American accent. Your teacher may have a different accent, such as a British one.
Thank you to the MyEC chatters and all of the Tweeters and Facebook friends who helped create this list. Share your own difficult words in the comments below. Add an example sentence and we may use it in an upcoming audio post.
Written by Tara Benwell for EnglishClub
| January 2010
Tara Benwell
is a Canadian freelance writer and editor who specializes in materials and articles for the ELT industry.
21 comments
'-- SELECT 'Hello World' as ''; says:


'

' says:


'

Top Shagger says:


I can now say technulocia…technonogic….technalagical…ah fuck it

willy says:


i can now say technalogically

willy says:


lets learn some english bitchesssss

willy says:


whats up my nigga figgers

No Salad No Sauce on Discord, danny is a mofo says:


No Salad No Sauce on Discord, danny is a mofo

Charvi says:


If you don't know how to pronounce "pronounce" – pro- noun – s

Mimsies Welch says:


Judi Wilson,
Congratulations on picking on a 7-9 year old. You must be very proud of your prowess at bullying young children.

Malvin Johnny samiliaka,
I am sorry that person was rude to you. Adults don't like it when children brag. Usually other children don't wither. It can be difficult not to brag when you are proud or excited, but you will get the hang of it. It is fun being smart! But try to remember that it is a gift to be smart, not something you earned. What is most important is how you treat others and being a good person!

kyke says:


hello my spicy niggers

crop says:


IM A PEDO, MY WIFE LENDS ME HER KIDS I AM A VERY HAPPYY BOY. IF YOU HAVE KIDS THEN TEXT THIS NUMBER 3 22 69 21 3 THANK YOUUUU

CROPPY OUT

Andrew Kerr says:


Interesting, you didn't include the word isthmus.

Judi Wilson says:


Marvin. -re: your post of Jan. 3 where you emphasize how smart you are; but
you really aren't as smart as you think you are. If you were, you would know better than to use the term " true fact"

A fact, by definition, is always true; therefore a true fact is redundant. You can say " proven to be true" or a "proven fact" but a "true fact" is a big no no .

You seem to be doing an excellent job at your studies. ️CONGRATULATIONS! Carry on!!!

Ahun Bravo says:


i once tried on 'pneumonomicroscopicosilicovolcanoconiosises' and nearly broke my jaws!! have you tried it too?

Ahun says:


good selection! my problem is not how to pronounce certain words,but how to spell accurately. any tips on spelling accuracy? i love paraskavedecatriaphobia &floccinaucinihilipilification

Malvin Johnny samiliaka says:


I am in year three and out of everyone in my school I'm the smartest year three and nearly year four (True Fact), learning new words help me cause normal I choose 21 words to learn, pronounce and write a story with those words help me. Also i'm really smart at maths, I'm so smart that my teacher says that I should me in year 5, since I know fractions and all my data and graphs and now I'm HAPPY HAPPY HAPPY

Malvin Johnny samiliaka says:


for me "chaleursement and onomatopoeia are the only hard words I can't pronounce

Lucy Jaimes says:


I'M 64 YEARS OLD AND I THOUGHT IT WAS TIME TO TAKE THIS TIME TO REVIEW AND LEARN NEW WAY ON PRONUNCIATION OF WORDS I USE DAILY WHEN TALKING TO PEOPLE.THE TESTING OF THE 25 WORDS I DID, WELL IT WAS LIKE SOME WERE STILL HARD TO PRONOUNCE.I HOPE THIS CAN HELP ME TO PRACTICE ON MY VERBALLY EVERYDAY LIVE.THANK YOU LAJ

Harleen Kaur says:


Chaleursement is pronounce SHA- lyo- es – muhnt. Don't pronounce the 't' as the one in 'telephone'.

Mariel Alexie Carmelotes says:


Does anyone here know how to read this word:"chaleursement"?It's so hard to read for many pronounciation comes up in my mind just for this word.So hard.

Mariel Alexie Carmelotes says:


onomatopoeia…….too hard….but I got it at last!!!!Great!!!