Question of the Month: August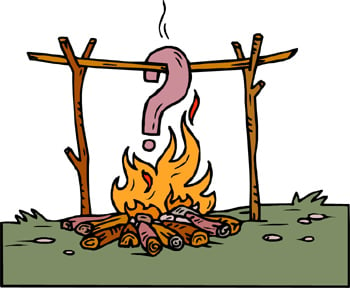 This month's burning question came in from a member of My English Club.
Q: I really would like to join an audio challenge but I don't know how to record my voice. Would you please tell me how?
A: It looks like you've already answered your own question here and participated in the challenge here. Others may find some general instructions for all operating systems helpful. If you do nothing else in August, create your first English recording!
Instructions for recording and uploading your first MP3 in English:
1. Find out if your computer has a built-in microphone. If yes, great. If no, buy one. You don't need an expensive one. A store for video gamers will have one. A headset is very useful for studying online if you have roommates.
2. Find out if you have a built-in sound recorder. (e.g. Garage Band on a Mac.) If yes, great! If no, download a free sound recorder that is compatible with your operating system. Search for a "Free Sound Recorder" and choose one such as Freecorder or Audacity.
3. Record your voice and save it on your computer as an MP3 file. (You could create a file folder called My English Voice. Save all of your audio files here.) Try this poetry audio challenge for a first example. It's easy!
4. Go to your MyPage. (If you are not a member of MyEC, sign up here.)
5. Upload your MP3 file to your MyEC music player and share it with your friends.
Note: You can embed your MyEC Player into a blog post on MyEC. To get the embed code, click on the upside down triangle (far right) on your music player. Copy and paste the code into your blog post.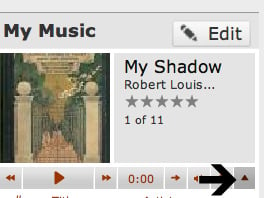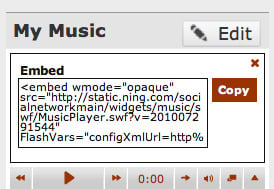 What should I record?
Your MyEC blog posts
Audio or Writing challenges (Monthly on MyEC)
An introduction to yourself
Text from copyright free English texts
Questions for a Learning Partner
Why should I record my voice?
Get used to listening to your own voice (it probably sounds great to others even if you don't like it)
Get FREE pronunciation and word stress feedback from teachers
Gain confidence speaking
Help your friends put a voice to a name
Practise a skill that is often neglected in online learning (speaking)
* If you have recorded your voice and shared it on MyEC, please share a link to your page in the comments below.
Written by Tara Benwell for EnglishClub
| August 2010
Tara Benwell
is a Canadian freelance writer and editor who specializes in materials and articles for the ELT industry.