Question of the Month: February 2010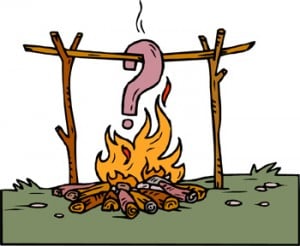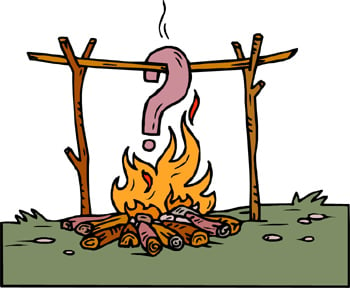 The founder of EC himself has already answered an important question this month (How long is a question?); however, we didn't want this burning question on vocabulary to go unanswered.
Question: What are some ways to improve my vocabulary other than reading books and newspapers?
Answer: Many learners refuse to believe that they can learn to enjoy reading in English. The truth is, if you don't learn to love reading in general, you will have a more difficult time improving your vocabulary long-term. Instead of giving up on books and newspapers you may need to find ones that are more appropriate to your level.
I will never forget a Japanese student I had who came to school an hour before all of his peers to read all of the newspapers he could find. He did not have more time than any of the other learners. In fact, he had small children at home and a busy schedule outside of his English lessons. The key to his vocabulary acquisition was independent reading and developing a love for it. When he learned new words he made extra effort to write them down and use them in his essays and presentations. This in turn made him a strong writer and speaker and he soon advanced to the highest level and was given the job of newspaper editor of the school paper.
Did you know that it can take up to 50 times of seeing a new word before you have the ability to use it properly? This is especially true for words that have many different meanings or words you don't need often. Deep processing occurs more quickly if you make a special point to use (rather than just list) new words. Many learners focus on spelling and definitions of new words, but it is also important to be able to give examples and synonyms of the word and learn the correct pronunciation of it. If you can, use all of the senses to learn a word. What does the word "literature" taste and smell like?
Here are some other ideas for making vocabulary stick in your brain.
Subscribe to a magazine of your interest. Check out these ones.
Read the sections of the newspaper that interest you. (entertainment, sports too!)
Keep a portable personal dictionary (buy a small address book and fill in new words and meanings as you learn them-limit yourself to a few each day and make sure to use them)
Use magnetic letters on your fridge. When you learn a new word put it on your fridge with magnetic letters (or colourful markers or cut outs). This is how kids learn -don't be afraid to have fun.
Learn an idiom or phrasal word each day. Then practise using it by writing an email, a blog, or a comment. Don't let it slip back to a word you only recognize but can't use.
Install Google Dictionary extension: You can highlight any word on your screen and it will provide you with synonyms, usage, and many web definitions. You may look up a word ten times, but eventually it will become part of your natural vocabulary.
Play word games: Bananagrams is a favourite in my house. The letter tiles come in a small zipped up banana that you can take anywhere. Scrabble and Boggle are other popular word games that any English level learner can play.
Watch movies with subtitles (and hold a remote so that you can go back often)
Freewrite with the new words you've learned every day! Join MyEC for a free space to practise your writing and share words with friends.
Did I mention that sometimes you should just sit down and read? No paper, no pen, just you and the beautiful text. Look for children's authors who write texts that are entertaining for adults.
Learner Challenge: Choose 5-10 words from this post that you do not commonly use when speaking or writing in English. Write a story or paragraph or letter using those words and post it in the comments.
Share your own tricks for learning new vocabulary.
Written by Tara Benwell for EnglishClub
| February 2010
Tara Benwell
is a Canadian freelance writer and editor who specializes in materials and articles for the ELT industry.