Vancouver 2010 Olympics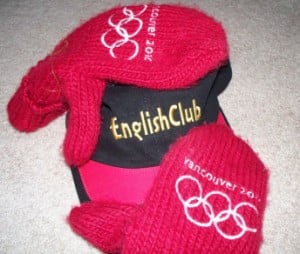 Does it seem like only yesterday when the world was gearing up for the Beijing Summer Olympics? The 2010 Winter Olympics will be hosted by Vancouver, Canada in the province of British Columbia. Many of the outdoor events will take place on Vancouver's local mountains. A second Olympic village will host athletes for the Whistler, BC events. Whistler is a world-renowned ski resort. To get to Whistler from Vancouver, fans will take the reconstructed 120 km Sea to Sky Highway.
Winter Olympic sports include various types of skating, snowboarding, sledding, and skiing, as well as team sports like hockey and curling. This year the events will run from February 12 to February 28. The Paralympic Games will follow immediately after.
The exciting Olympic torch relay began making its way across the vast country of Canada on October 30, 2009. The torch will travel 45, 000 kilometres, touching over 1000 communities including remote villages and urban centres. While building new roads, transportation systems, and facilities, organizers have been working hard to make these Games more environmentally friendly.
Sports junkies will find lots of interesting stuff about the Olympics by reading these articles. Don't forget to test your knowledge and vocabulary with these Olympic Quizzes. You can also read about some of the most popular summer and winter sports. We will be adding new winter sports in 2010.
This year, challenge yourself to watch the Olympics in English. Tune into English channels and watch events online. Keep your eyes (and ears) glued to ESL Magazine this February for special EnglishClub coverage of the 2010 Olympic Games!
Leave a comment:
Which team will you be cheering for at the 2010 Olympics? Does your country have an Olympic hopeful? How many medals do you think your athletes will bring home?
WordChecker
gearing up (verb): getting ready
hosted (verb): organized and provided the space for an event to take place
world-renowned (adjective): known around the world
Paralympic Games (noun): the sporting competition that takes place for world class athletes with disabilities
relay (noun): a race or event in which participants pass an item on (such as a torch or baton) as they complete a portion of the whole
vast (adjective): very large or wide
remote (adjective): very far away from largely populated areas
sports junkie (noun): a person who loves watching and playing sports
cheer for (verb): to encourage a person or team to succeed
Olympic hopeful (noun): a person who is expected to win a medal at the Olympics
Written by Tara Benwell for EnglishClub
| January 2010
Tara Benwell
is a Canadian freelance writer and editor who specializes in materials and articles for the ELT industry.