Wordle Wednesday: My Country
Thank you to all of the friends who participated in our first Wordle Wednesday last week! September is a special month, isn't it? This week we are going to create Wordles about our countries.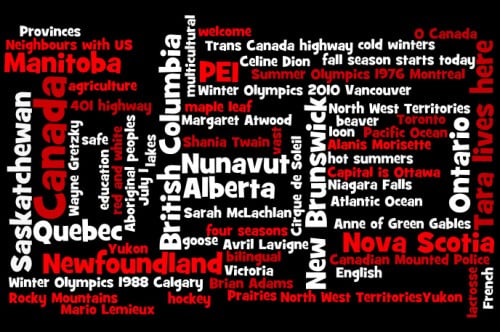 Your Task
Create a list of words and phrases about your country in a document on your computer.
Use ~ to keep phrases together.(Type a word more than once to see it bigger.)
Open Wordle. Click Create.
Paste your list. Click Go.
Change the colour, font, and format of your Worlde until it is just right. You can use Randomize or design your Wordle manually.
Save your Wordle to the Public Gallery. Use the Title: My Country. Use the Username: EnglishClub1 (one word no spaces). This will keep all of our Wordles together.
Come back to this post and share a link to your Wordle! (You can also take a screenshot of your Wordle and share it on MyEC.)
Here is our How to Use Wordle Guide.
Written by Tara Benwell for EnglishClub
| September 2010
Tara Benwell
is a Canadian freelance writer and editor who specializes in materials and articles for the ELT industry.