Discuss: Where would you go?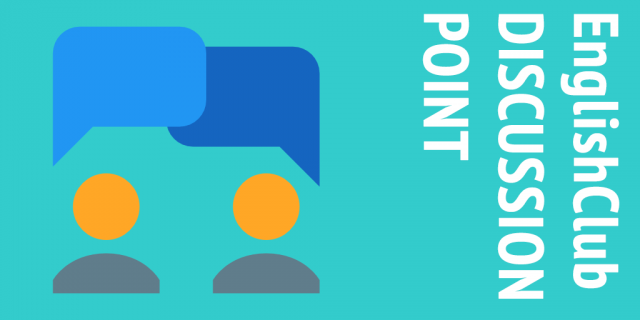 Let's suppose you can take a one-month trip anywhere in the world. Money is not a consideration.
Where would you go?
And what would you do?
(Please leave your ideas in the Comments box below ↓)
suppose (verb): think or assume that something is true; imagine
a trip (noun): a journey; a holiday
a consideration (noun): something you have to consider; a potential problem
---
By
Josef Essberger
for
EnglishClub May 2018
Josef started teaching English as a foreign language in 1991 and founded
EnglishClub
for learners and teachers in 1997.
---
39 comments
Noodless QQQ says:


I would like to go to England and learn their culture and then (if I had enough time) I would like to go to Finland. Their education is different from many countries. I would like to go to a school and talk with teachers and students.

nguyen says:


If I have a free month and money is not a consideration I will take a short course at one of the top universities. I would like to come back to a student life and experience with study abroad what I have never done before.

The King Of Love From IRAN says:


Hi,
I would LOVE to go to United Kingdom for improving my speaking English language.

In addition I would LOVE to live with a kind family who can help me for my English language because my listening & speaking is not good.

So my wish is to improve my English language with living with a nice & kind family in United Kingdom for improving my English language because I Love learning ENGLISH SO MUCH.

Of course, I will invite the family for visiting my country too.

I hope my wish comes true.

Best wishes & Happy Christmas 2020,

Erika Dobos says:


If I would go to a one-month trip anywhere in the world, I would choose from three destinations that I would like to see the best. I really want to go to Alaska in summer. It is really beautiful and natural. I would go hiking a lot there. Or I would go to Iceland to see artic foxes and volcanic activity. The other dream of me to go to Mongolia. I am curious, how they live. The nomadic life is very difficult, but it is free. The ancient Hungarian people lived nomadic life too. We are brothers of Mongolian.

Jimoh says:


Without selling such opportunity to frivolity; a trip to world archaeology site in Egypt and some parts of the world, I think would occupy half of holiday. The work of architecture in old town Rome and remaining period to motherless babies.

Isabel Perez says:


I would like to visit Asia. Places like Tokyo, Hong Kong and Seoul.
I would like to learn from their culture, visit amazing places and being an ambassador of my country to let them know about us and the beautiful places they can visit when coming to my country.

Gholam Shokohi says:


I would like to go to hell and see of famous politician who is there? So a one-way ticket to hell please!

SALEH ALHARBI says:


I would to go to 🇪🇸 Spain because I want to visit the greatest club around the world BARCALONA.
And also I want to visit the city it's very beautiful

Ramachandra says:


Hi,

I wish to visit the country where people are kind to the nature and selfless. no matter it is country is rich or poor.

Thank you.

Regards,
Ramachandra

Jay says:


Compass gets surprised at my trip spot north or south pole star above my top. Arctic with auroras.

uka says:


I would go NEPAL.I love mountains and that will be a good opportunity to see Himalya.

Maryam says:


It is Good for me
Thank you

Gustavo Ramirez Barbetti says:


Good afternoon if I could go vacation durinting 1 moth Maybe I would like to aboard a cruise around Caribe, Begin in Cartagena (Colombia) and there I going to visit countries as Panama, Aruba curacao. and the Bahamas, after 8 days I will return to Colombia, stay 2 day in Bogota and then I fly for Europe, and Israel and after this marverous trip I am feel very exciting to return my country

Andrea Debatin says:


Good Idea!
I love travel for Florida!
I and my family like play in the park and sightseeing and shopping.
Always we had a lot of fun

Alexander aquiles says:


Sydney australia could be a good choose where you can come across with beautiful colored places and besides is great and clean.

David MS says:


I'd travel to many places: LA, San Francisco, Tokyo, to see the aurora borealis, Sant Petersburg, …

Siguirit+Garybeth says:


Start in England and its nearby countries to finish in Russia and return to other parts of the world Going down to China Japan and returning to Mexico all over the East, I love many cultures, knowing each and every one very closely is a dream, and how I do what I want would not limit me to just one month.

Natty's says:


If I have this opportunity I will like to go first to Hawaii. Because for me it is one of the amazing island in the world and secondly visited India, China and Japan. At the end I would like to go to USA …

Gafil Smalsaria says:


I have a lot of passion for Switzerland and if someone offers me, I will go there

PETER GONZALEZ says:


I have two countries as a choice for my permanent living:
1: Vietnam
2: Philippines
And I would spend most of my time practicing my art on drawing and painting

Lemma A. says:


I will got to South Korea. And I will join the world largest evangelical church, Yoido Full Gospel Church.

vayalar says:


as of now i want to visit my home country kerala in India because now iam in abroad for six months, there is no place in world other than home country to live and die.otherwise I love to visit Kashmir and north east India..Please correct my english for any wrong sentence. with regards.

Esat says:


I would go to Egipto, New Zelandia , Bora Bora island. Take photos, relax, rest, eat the best local food

Erica Soto says:


If I have the money, I would go around the world to see the beauty of each country, the culture and the taste of the food etc.

Juliet says:


I would love to visit
Day 1-4=Zimbabwe for safari
Day 5-7=Zambia for Victoria falls
Day 8-11=Belgium for artchitecture
Day 12-15=Norway&Germany
Day 16-19=Paris
Day 20-24=indochina travel
Day 25-30=Batanes Island in the Philippines to snuggle up the beauty and culture… 😊😊😊

Mishaikh says:


I have visited Grand Canyon twice, and wish to go again, and walk on Skywalk again, though last time it swirl my head and I had to take the support gripping the railing. But it was amazing, and again it will be, I am sure.

Galia says:


I would like to visit again places I have already been to.
Italy, Greece, African continent. Scandinavian countries.

Robin Henry says:


I'd sign up for a luxury small ship Antartica expedition on the Antarctic Odyssey departing in November this year. I'd visit such places as, Falkland Islands, South Georgia, South Orkney Islands and the Antarctic Peninsula. I'd see fauna, seabird colonies and penguin rookeries. It would be my adventure of a lifetime.

Adam says:


I would take my dearest wife to china for the first 15 days.to achive her dream .then I would go to England and live with a British family to improve my English language for the second 15 days and explore the culture and British traditions.

David+MS says:


I'm David, from Spain.
I have 2 Iranian friends, they're lovely, kind to me and very friendly.
I think Iranian people are amazing and the country is beautiful, but your gov no.

Siguirit+Garybeth says:


I accept the invitation to know your Country and I would also love to know England, Ireland, Scotland, Germany, Italy, Russia, Poland and another favorite Greece as money is not limitation I would visit each and every one of them private plane, better hotels and eat in the market because there I think that the best food is the village

Bijan says:


1. I love to visit Europe and in the first step England and London.
2. I would like to meet European people and to know their culture and tell them Iranian people are peaceful with having a brilliant civilization.

Thus, I would like to invite them to visit my country and tell them I will take them to historical places of Iran like Persepolis.

Best wishes,
Bijan from the Persian Gulf

ODGOA+H says:


Yap

ODGOA H says:


Thank so much for the opportunity. I will go to the Russia, to watch world Cup

ODGOA H says:


Thank so much for the opportunity. I will go to the Russia, to watch world Cup

Alberto says:


Firstly, I would go to New Zealand to see an All Black's match. Then, I would go to the Iguazu waterfalls.

Josef says:


Hahaha. Yes, I heard there were some in the White House.

Robin+Henry says:


There are thousands of aliens visiting us here, you may not need to go to the moon.

James Downy says:


Does it have to be in the world? Can I go to the moon to meet aliens?