Who would you have dinner with?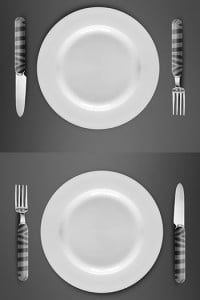 Imagine that you could have ONE dinner with any ONE person in the world — rich or poor, famous or unknown etc.
Who would you choose?
Please give your reasons!
---
By
Josef Essberger
for
EnglishClub July 2015
Josef started teaching English as a foreign language in 1991 and founded
EnglishClub
for learners and teachers in 1997.
---
46 comments
Rgud says:


I would like to have a dinner with a Van Gogh becаuse he is a very expressive and interesting person.

snow kate says:


I would like to have dinner with my father.But it's impossible for me.Because my father has gone to heaven two years ago.I really miss my father and want to have dinner with him.

Afro says:


Who will be my diner guest(s)? I would like to have my family and some of my close friends. It sounds good if I can arrange it in a hilly area from where we can enjoy sunset.And, after diner we will take a stroll and sing some known songs!

elisabeth swann says:


Hi Josef, this is a very exciting topic. I am working in a stunning area in Lerici ( Italy ) and during my time off I see many couples and friends spending dinner close to the beach in this wonderful scenario. Sometimes I think It would be nice to share this beauty with someone else…..Actually I do not have a specific person to invite up to now. I would like to invite a very enjoyable and witty person , someone capable of making me laugh and excited.
i like American people and I like also music so if I could express a desire I would choose the guitarist Slash who played for the Gun'sand Roses.

mondi says:


i would like to eat dinner with the most poor person in the world so he or she will have not any chance to do the same to me.

Uysal says:


I would like to have a dinner with ….?

Nuruddin Filan says:


I would have dinner with Shane Filan !!

For me, he's more than just a singer. He's my inspiration, my dream, my hero. That's why I'd like to be fluent in English.

Demi Humain says:


I would have dinner with an English Teacher in London to improve my level 🙂

Sharmaine says:


If I could have dinner with Axel Kraues. I would like to thank for the ticket. I have long story to tell him. I didn't see him since July 2001 when I come back to the Philippines.

Hoa says:


If I Could. Have dinner ưith someone I would have had with my dead Mom who raised me up even I am not her real child.I would have asked about her life in heaven and told her my 12 ỷear life since she passed away.

sabina says:


My best dinner will be with Celine Dion.
when I heart she is died my heart was gone on. furtunately it was a rumor, it was a cruel joke.
I love this wonderful lady and it will be a marvellous for me to have a diner whith her, because I have a lot to say.

marina says:


My guest would be our President Mr VV Putin.He is highly intelligent,wise and reasonable,thoughtful and careful with what he is saying and doing,A conversation with such a person would be a great pleasure and honour.We would be talking on a variety of topics including war,economy,nature, love and friendship, fashion and culture. His opinion is really important and valuable

Rema says:


A Dinner with my well-wisher—————–

REASON: It should be a long-term or life-long relationship.——–

Smita says:


I would love to invite my mother whom I have not seen since last December, because she lives overseas. It would be a good opportunity for me to have some quality time with her while in the restaurant and enjoy the food which I guess rarely happens with her.

JILALI EL AYB says:


The most favoured people I'd love to have dinner with are: children of Gazza, children who starve in Africa…sharing the moment with them si pricious

Bruno Lambragno says:


Well I don't worry about if I have to dinner with anyone never mind if he/she be poor or rich, famous or not.If I 've invited someone I try he/she be well attended or well served because I have to be polite in all cases. thanks a lot for your every week news.

Tshepi says:


I would love having dinner with a poor person because he/she is in need and that will be much help to that kind of person

jonathan taylor says:


I'd go for Karl Marx – I asked him what he thought now and what went wrong… Does Socialism have a future or is it dead in the water?

Syed Athaulla says:


Naturally, I would like to have my dinner with a poor man ,because it will create humbleness in me. I will feel the satisfaction of eating with my less privileged brother. What more is required in the world. We don't when our life will end. We are all poor; only God is rich. Our richness and our power will be snatched on the day of our death.

Peter Gonzalez says:


The ONE person in the world I would like to have dinner with is RICHARD DAWKINS because he is a dedicated atheist trying to reeducate the masses about believing in science and not fantasies, about thinking rationally and getting conclusions based on reality, not myths! In my own way I am trying to do the same around my friends, family, colleagues, etc.

Moho Sikander says:


I wish to participation with a poet & writer who is girl in the famous dinner.i hope it is more enjoyful.

M-S-Gate says:


Oh I love the idea of this discussion and more gradually I feel more and more loyal to your club cuz I love English and interested in new ideas.Actually I thought of multiple persons but I've known a woman recently and our relationship inside work is getting closer day after day. She is too shy but when rarely she feels comfortable I feel that she is a funny person and love to smile. My interest in her is growing each day we talk or whenever I visit her office. I would like to have a dinner with her in a very classic place with slow sentimental music to have that fairy feeling and get closer to her

mauro says:


Ill dinner with scarlett jhohanson because i like her. It seems like mostró beautifull girl ing the world

Oluremi-babatunde says:


If I have the opportunity I d like to have dinner with Jesus Christ .It will be a fore taste of an eternal dinner

Cruz says:


I would invite to the rich person or famous , since to the person poor, everyone wants to invite them. Sometimes these persons are more alone than the one, then it comes to share.
And I could learn a lot with them

Ramkumar says:


i would like to take that special dinner with my love; non other than my lovelable daughter in the space

kasman says:


For now days, i really really need marine focabulary cause i wanna be a seaman, without engglish and english marine, its soo dificult to joint with great company and world wide company

kasman says:


I wish to have a dinner with syaikh abdurrozaq al abad al badr
He s good man and a man who given a deep knowladge a bout islam. May Allaah bless him and his family
.aamiin

Roz says:


I will invite my friend (boyfriend) …the friendship with a boy is better than with a girl…he understands and listens what I say..

Marina says:


I would really like to have dinner with my two girl friends who live in Europe (Warsaw and Kiev). We have been friends for over 35 years, and they are like sisters to me. I immigrated to Canada 19 years ago, and seeing each other has become more and more complicated. Nevertheless, we have kept in touch all those years and even occasionally met in Europe or the US. They are both well-read, well-educated, well-traveled EFL Teachers. I am blessed with those two beautiful women who never gave up on our friendship whatever the circumstances. Every time we get together we have a whale of a time talking, laughing, singing, reciting poems and remembering/cherishing the past. They are the most inspiring people in my life. Every morning when I get up and count my blessings, their names come up first. To have dinner with them both would be a royal treat right now!

Julian says:


I met a rich man one of my journey recently and to my surprised he really like me and he decided to come and visit me he booked a luxury hotel and we ate dinner together but honestly speaking am not comfortable with his comfort even how good the wine and food…i still prepared to eat dinner with my same level person coz i know am fully satisfied and full 🙂

Zakumi says:


Josef, thanks for an excellent topic which would make great discussion in the new term! This time of the year, I often scan the Net for new ideas, but with EnglishClub it wasn't necessary as you delivered it to my doorstep (email)! My appreciation – I'm surely gonna use this for future class discussions.

But to answer the question, I think my first choice would be my late father as I never had the opportunity to dine with him due to his premature demise when I was only five (before that he was in and out of hospital en we didn't see much of him at all).

And if the answer would be limited to a live person, I think it would be Tara Benwell as she's such an amazing personality and I absolutely admire her energy and commitment to the promotion of English here and elsewhere (her husband can join us, I wouldn't mind)! 😉

Edwige says:


It has been a while that I imagine myself having a dinner with someone I used to have conversations with via Skype. He used to teach me English and Portuguese, and in return I taught him French.
The first user told his story evoking the "déjà vu". Everything that guy says about the feelings he had when he met her beloved sounds so familiar to me: more than falling in love with someone you never meet physically, you have that odd feeling of that person being a part of you…
Yes I fell in love with my English and Portuguese teacher, and I wouldn't lose an opportunity to have one, only one dinner with him. Not as a date, but to add a fragrance, vibrations of his presence and the sense of his touch when shaking hands, to my memories.
Maybe it will happen someday. He will be in transit in Paris and he will call me – like in the story of the first user -, or I will be in holidays in Rio, so I will give him a call or send him a message… Wherever that will happen, I know that it will be a unique and unforgettable experience in my life.

ARIANA VIEIRA says:


I would like to have a dinner with the Queen Elizabeth.
Because I think she has the clearest accent of the world.
And I could learn a lot with her.

Naif says:


I would like to have dinner with a poor person because he need it.

jaypal says:


i would like toivvite poorperson to my home. i will him/her what is the favourite food to her.i will cook for him.

abdullahi osman says:


i would like to have dinner with poor one

Rajendra Karnik says:


I would prefer to have dinner with the most poor person and would ask him about his utmost desire to taste any Indian Item to enable me to satisfy him.

Kuldip says:


My husband and my kids.

Ellina says:


I would like to have dinner with a poor person because he or she needs it.

Franck says:


From my point of view i will choose a poor homeless of my home and i asked him what is you best food favourite and i cooked if am finish to cook am eating with him

Adaline Bala says:


I would like to invite a homeless person to my house and asked him what is his/her favourite food, then cook, serve and eat with him/her.

blue says:


I wish I could have dinner with Santa Klaus… What a thrill that would be to face that man who flies over Christmas Night all over the world to deliver our present… I think he is the one I enjoy having fun with and spend a good time and presenting my new christmas list for all the rest of my life and even after !!! who knows.

Gingerxx says:


It would be my Mother.

I haven't had a dinner with her alone in my memory. And I always argue with my mom once we got to stay together more than one day. I have always complained about her and haven't cared her much as I could.

My mother is not easy to get along with and few people like her. She argued with most people in our hometown and she even cut off the relation ship with her sisters. I feel very sorry for her because she didn't seem happy and many times she suffered from nightmares. Up to now I haven't thought seriously what brought her this kind of personality till I started to wonder why I couldn't have a peaceful dinner or dialogue with my mother.
In contrast to my mother, my father is always calm and never blame anybody. I believe he is the only person who would tolerate being with her.
I live abroad and go home once a year. Though I feel very excited but the thinking of being with my mother gives me a cold shoulder. Many times when I feel alone and want to get away from my tiring work, the idea of going home would come to my mind, but then soon I feel disappointed because I have to hear she nags about everything around her.
Actually my mother is very caring about us. She just doesn't know the proper way to get along with people. I guess it is because of our grandmother and her education. My grandmother is always blaming her. She must have been longing for encourage from her parents when she was a child. She grew up without enough love from her parents so she must be always feeling lack of love and this becomes an insatiable desire for love. That's why people don't like her. What's worse, she wasn't given good education so she didn't even look into herself, not to mention to change herself to learn how to love.
If I have the chance to have a dinner with my mother, I want to have a sincere conversation with her and tell her that she is loved by everyone and just calm down though I know it would be a very challenging work. I even consider taking her to a psychiatrist to receive professional treatment. It must be better for her to learn to love and then get love back from others to make up she hasn't got from her parents.

Therefore my answer is my mother the above is the reason.

Karol says:


I'd have it with Will Smith; he's just awesome – seems to be a cool dude to me, and I just love his films

Mishaikh says:


My 'Dinner guest" is a lady whom I got acquainted on the internet. I happened to travel to The USA so I got the chance and invited her on dinner while I was in transit.

So here is my DINNER GUEST

Dé.jà vs

I was waiting for her in the hotel lobby, where I had to have a short stay as a transit passenger. I did not give her the time, but I e-mailed only the name of the hotel in which the airline was going to provide me the lodging. I had nothing to do specifically there in the hotel, so I came down to the lobby restaurant made myself comfortable in a sofa from where I could keep an eye on the entrance of the hotel. The contents of the e-mail I sent to her were echoing in my mind:

"I am traveling, and I have made my flight arrangement so that I can get a transit in your city. My stay will be for about 10 hours, so the airline will provide me a room in Hotel Serena located near the airport in your city. I would be very pleased if you could pay me a visit and have DINNER WITH ME if it is convenient to you…………………."

I was there sitting on the sofa and periodically eyeing the entrance. All at once I felt that the atmosphere around me changed, and filled with an enchanting fragrance just as the same I used to feel whenever she came before me in my imagination. Yes, she had come! She put her delicate feet into the entrance.

I didn't know how all it use to happen, or maybe it was because of the love I have for her, I could never see her as a separate person. I always felt that she is a part of me, runs like blood in my veins and I breathe which gives me life. It always surprised me that mere an appearance of her could transform the entire surrounding.

She threw her searching eyes around and stopped at me. There was complete silence, I was hearing nothing, the slight movement of her bosom, where she was holding the baby was giving me the sense of her breathing, which she was trying to control. There was a smile of the content on her face. She stepped towards me; as usual I felt that if she was floating. I stood up when she came near me. She sat on the other corner of the sofa very calmly as if there was not need of any formalities.

There were two more eyes looking at me besides her…………..the baby, she was smiling and cuddling while looking at me. I smiled back to her………………trying to scan her face as I wanted to find some reflection.

We were sitting there in silence, or as we did not need words to communicate, just as our eyes were doing the rest. Quiet, but all was there we talked. I was in a deep calm seeing her contented; the happiness pouring out of her was all I saw.

"Aren't you going to order, am I not invited at dinner?" She was smiling while talking to me.

"You do it."

"Okay, here is Alcatra (menu)." She chose some dishes, as she knew very well what suited to me as well as hers. They were all Egyptian dishes.

I did not know how much time was passed. Then she asked after we have finished the dinner, "When is your connecting flight?" I at once came into the material world. I threw an eye on the clock in the lobby, "the airline coaster is about to come within an hour." I replied very dejectedly.

'Ok, I must leave now!" There was a gloom clouded on her face.

"Tell me, do you feel any remorse after seeing me?" I asked her while she was trying to compose herself.

"Remorse!" There was a shock in her voice, "Why! No!…………I am rather finding myself as I am in a complete protection, save, and without any fear………..very contented." She was speaking very confidently and her eyes were shining more and more with every word she spoke.

"I am really having a longing that I might have the power to reverse the turntable of life back to synchronize it with yours." There was a deep smile on her face with a light color of shy.

"Thanks for the dinner."

"Thanks for coming."

"I had to, I was longing to see you in physical and you provided me that chance." Saying this, she stood up to leave.

"I would have to bring some gift for you, but I could not decide what………."

She interjected, "Oh there is no need for it!" She smiled, "I already have my gift………….." She eyed her baby and gave her a big kiss.

That was a 'dé.jà vu'. It was happening to me once again. Many years ago I faced the same situation someone said the same words to me and I could not say a single word in return except staring her as I was seeing her this time spell bound stepping down far away at the last step of the hotel's exit, where she was going out of my sight engraving her last look in my heart. Once again there was a heavy burden on my heart, but this time I did not violate the norms and ethics of love, but NATURE did.