Listen&Learn: The Cat Who Helped Write a Scientific Paper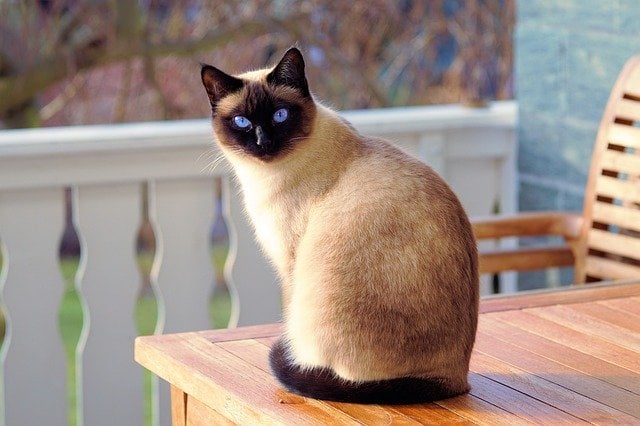 Pre-listening vocabulary
atomic: relating to atoms
proofread: to check writing for mistakes before publishing it
unintentionally: accidentally; unknowingly
problematic: causing difficulties
credit: to name someone as the creator of something
co-author: one of two or more authors
Listening activity
Podcast: Play in new window | Download
Subscribe: Android | Google Podcasts | RSS
Gapfill exercise
Comprehension questions
1. The name of the physics professor who wrote the scientific paper is
The name of the physics professor who wrote the scientific paper is Jack H. Hetherington.
2. Hetherington chose to credit another author because
Hetherington chose to credit another author because he had accidentally used the word "we" to refer to himself.
3. Chester's "signature" was
Chester's "signature" was a paw print.
Discussion/essay questions
Hetherington's paper is now well-known, and has been quoted by many other researchers. Do you think that his paper would have been as successful if he hadn't had a funny story to go with it?
Transcript
In 1975, a physics professor named Jack H. Hetherington wrote a research paper about atomic behaviour. He was planning to submit this paper to a well-known scientific journal called the Physical Review Letters. However, when he was proofreading his work, he realized that he had unintentionally used the word "we" when writing about himself. Although this was a small mistake, it was very problematic. The Physical Review Letters had a rule against the use of the word "we" unless the paper had multiple authors. Hetherington had written his entire paper on a typewriter, and he didn't want to retype it all just to fix his error. Instead, he simply decided to credit another author. The author he chose was his cat, Chester. He changed Chester's name to Felis Domesticus Chester Willard, shortened to F. D. C. Willard, to make it more believable. Hetherington's plan worked, and his paper was published. Eventually, he admitted that the co-author was a cat, and even had Chester sign copies of the paper by making ink paw prints.
Written and recorded by

Jaksyn Peacock

for EnglishClub
Tags: cat | physics | research | scientific paper | university
Subscribe to EnglishClub Podcasts

17 comments
Is Estrada says:


Thank U so much, you`re really good, xoxo

The King Of Love From IRAN says:


Thank you so much,
I wish all of you Love and Peace

Alice says:


Thank you very much

mercedes says:


I LOVED IT.-

William Braga says:


This is a story that CATches everybody's attention.

mojgan says:


yes ı thoroughly enjoyed that . thank Englısh club

Pierre Colleaux says:


had Chester sign copies?? Why not "had signed"?

Note from Admin to Pierre…
"have someone do something" = "encourage someone to do something", "persuade someone to do something", "ask someone to do something" for example: "The doctor had me roll my sleeve up so that she could vaccinate me."

Saiyouth Vongsaikham says:


Such a great story!!! I love it and also very smart idea.

Ana C Afane says:


What a funny story!!!!

Waraporn Wun says:


What an unusual story!

David says:


Such a cat-author!

Daffy Cloud says:


It's fantastic

hachan says:


very nice story

Christine PENNEC says:


wonderful story

Aden says:


Incredible story
I loved it

Evgenia says:


Such funny story!
I've thoroughtly enjoyed.

Gabriele Rinelli says:


Very nice story!