Listen&Learn: The Language of Flowers
Jaksyn Peacock
Learn how people used flowers to send messages in the 19th century.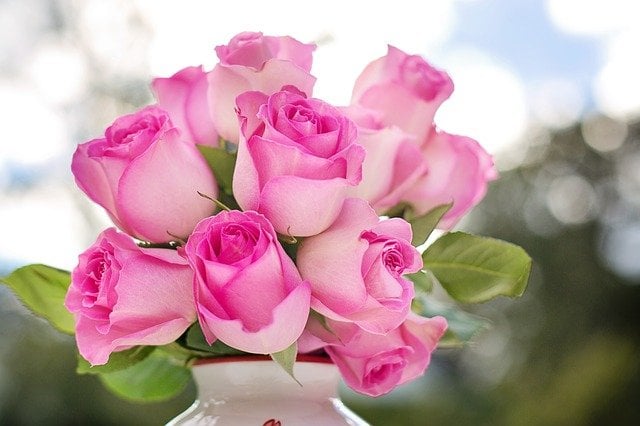 Pre-listening vocabulary
universal: understood by everyone
restrictive: limiting many freedoms
etiquette: a set of rules for being polite
taboo: socially unacceptable
interpret: to find the meaning of something
Listening activity
Podcast: Play in new window | Download (Duration: 1:25 — 1.3MB)
Subscribe: Apple Podcasts | Google Podcasts | RSS | More
Gapfill exercise
Comprehension questions
1. Red roses are a symbol of
Red roses are a symbol of love.
2. People used flower language in the 19th century because
People used flower language in the 19th century because it allowed them to secretly express feelings and opinions.
3. After social rules became more relaxed,
After social rules became more relaxed, people didn't need to send secret messages anymore.
Discussion/essay questions
Flowers are just one way to send secret messages. Do you know any other methods that people have used to communicate secretly?
Transcript
Many people consider flowers to be a universal language. People often give each other flowers that represent certain emotions. Red roses, for example, are widely known as the flower of love. But the language of flowers was once used for more than just gifts. In the 19th century, society was very restrictive. People were expected to follow proper etiquette, and many topics were considered taboo. Flowers gave people the opportunity to secretly express their true feelings and opinions. Back then, flower language was much more complex. There were many books about interpreting flower arrangements. But as time went on, social rules became more relaxed, and people no longer needed a way to send secret messages. Flowers still have meanings today, but most people use them to express basic feelings like love or friendship.
Written and recorded by

Jaksyn Peacock

for EnglishClub
Search for more Listen&Learn stories:
Subscribe to EnglishClub Podcasts

16 comments
Leia says:


Thank you

Selena says:


Gifts

Valentina says:


Thank you so much for this interesting way to learning!
I learned new things for the flowers and it was very useful method to learn.

Mai says:


I love roses

Zohre says:


Thank you.this text was very usefull

sonja says:


I like flowers,,expecially roses and tulips.
When I get a rose of someone, it is beautifull feeling of frendship. kindness and love..

Helena says:


Lovely text. About the flowers, I still believe that sends a message, whatever It's. And about the recorded audio, I'm so happy for understood what she speaked.

charvy says:


Thanks again, I've learned a lot.

mahsa says:


about the discussion question , i have no clue about the other secret way to communicate secretly !!
just i know about the cavemen , they use painting or making fire to send maybe secret messages !!
what`s your idea?

Abrar says:


.

Reza says:


In government protests, people put flowers in soldiers' guns to turn their rage into empathy. Here flower language is sympathy.

Mark Anthony Ballon says:


I like that Sharing about flowers i feel better soon

Felipe says:


Writing messages and send through messenger pigeons.

kashindi songolo says:


thank you for sharing this article
I really enjoy it

Angela says:


Thank you for these articles. They help me to improve my English. But this time the recorded voice was not clear enough.

The King Of Love From IRAN says:


Thank you for sharing it with us, but I consider love and kindness are the universal language regardless of nationality, race and so on!

So we can touch the heart of others by giving them peace and joy even if we don't them any flower.