Listen&Learn: Whale Songs
Jaksyn Peacock
Learn some different theories about why whales sing.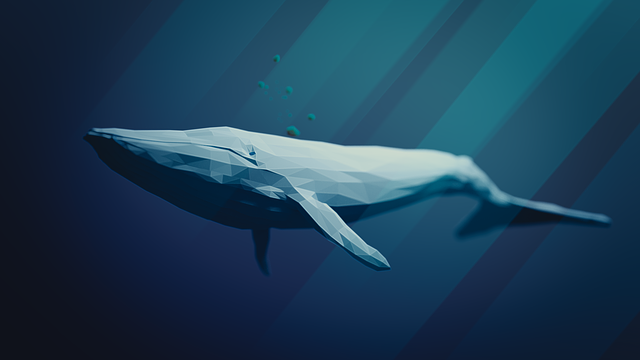 Pre-listening vocabulary
dispute: disagreement about a certain topic
attract: to draw someone's attention
navigate: to find a safe and easy route to travel
echo: a sound that repeats after it bounces off a surface
estimate: to make a reasonable guess
Listening activity
Podcast: Play in new window | Download (Duration: 1:20 — 1.2MB)
Subscribe: Apple Podcasts | Google Podcasts | RSS | More
Gapfill exercise
Comprehension questions
1. There is dispute about
There is dispute about why whales sing at all.
2. When whales travel to new areas,
When whales travel to new areas, they learn new sound patterns.
3. Whale songs are useful for humans because
Whale songs are useful for humans because they help scientists map the ocean.
Discussion/essay questions
Today, humans are making a lot of noise in the ocean. Shipping and underwater construction are some causes of this. This makes it harder for scientists to study the sounds that whales make. Do you think it's possible for humans to reduce noise pollution in the ocean?
Transcript
One of the strangest sounds in the ocean is the song of a whale. There is still a lot of dispute about why whales sing. Some scientists believe that they are trying to attract mates. Others think that whale songs are a form of communication, almost like a language. This is because individual whales sing with the same sound patterns as other whales in the area. They also learn different sound patterns when they meet whales from different areas. It's also possible that singing helps whales to navigate. After all, it is very difficult to see underwater. Whale songs can be useful for humans, too. Scientists have started to use whale songs to map oceans. They do this by measuring the time it takes to hear an echo. This helps them to estimate the depth of the ocean floor.
Written and recorded by

Jaksyn Peacock

for EnglishClub
Search for more Listen&Learn stories:
Subscribe to EnglishClub Podcasts

8 comments
Jeanette LaVoix says:


Great lesson. My class lately discussed the huge Blue Whale that greets you as you enter the Natural History Museum in NYC.

tony says:


i want to toeic 900 score. hihi

MARI CARMEN says:


WHALES ARE THE MOST INTELLIGENT ANIMALS.

donald says:


learn english same okay

nguyễn thị huê says:


I want to enjoy English club, and want to improve my skill write/ read/ listen. Pls help me.

Abdelwasie says:


I Hope l will learn good

Zohre says:


Hello.I want to join englishclube and learn english speak easily and improve my listening

Ariana Verdi Ovídio Vieira says:


For me it is a very interesting subject to discuss with students, specially to make them understand the reason to take care of the environment. Many people are concerning and making excellent job spreading this subject all over the world. Ariana