Listen&Learn: Vincent van Gogh
Jaksyn Peacock
Learn about the painter of famous works like The Starry Night and Irises.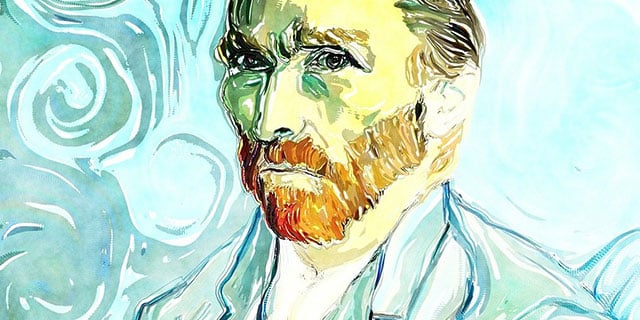 Pre-listening vocabulary
gallery: a place where people can go to see art
decade: ten years
psychiatric hospital: a place where people with mental illnesses are treated
recover: to get better after an illness or injury
iconic: very famous; well-known
Listening activity
Podcast: Play in new window | Download (Duration: 1:14 — 1.1MB)
Subscribe: Apple Podcasts | Google Podcasts | RSS | More
Gapfill exercise
Comprehension questions
1. Van Gogh's first job was
Van Gogh's first job was selling art from a gallery.
2. Van Gogh painted Starry Night while
Van Gogh painted The Starry Night while he was living in a psychiatric hospital.
3. Van Gogh's work didn't become famous until
Van Gogh's work didn't become famous until after he died.
Discussion/essay questions
Do you like van Gogh's artwork? Why or why not?
Transcript
Vincent van Gogh was a Dutch painter. He was born in Zundert, Netherlands in 1853. Growing up, van Gogh was very poor. In fact, he had to leave school to find work when he was only 15. His job was selling art from a London gallery. He didn't start making his own paintings until 1880. Van Gogh painted often through the last decade of his life, but his struggles with mental illness made it difficult for him to work. In 1888, he cut off his own ear. A few months later, he decided to move into a psychiatric hospital so that he could recover. While living there, he made the iconic painting The Starry Night. Van Gogh's work is very well-known today, but almost nobody knew his name when he was alive. His paintings only became famous after his death in 1890.
Written and recorded by

Jaksyn Peacock

for EnglishClub
Search for more Listen&Learn stories:
Subscribe to EnglishClub Podcasts

30 comments
Jenny Paola Sangucho Chisaguano says:


I really like his paintings, because they are very good and creative, it is also surprising how I fight and work hard to have reached what is now is a great example

CAROL JESENIA PATIO SIMALEZA says:


I really like this platform because you learn to listen very well and in spelling

Adrian Alejandro Chavez Quizhpe says:


Vincent van Gogh became one of the best known artists in the world. His paintings have touched cultures around the world, and he became the archetypal "tortured artist." Because when he started working he was not well known and was famous when he died in 1890 Van Gogh was born in 1853 and grew up in Holland

Adrian Alejandro Chavez Quizhpe says:


Vincent van Gogh would become one of the best known artists in the world. His paintings have touched cultures around the world, and he became the archetypal "tortured artist." Van Gogh was born in 1853 and grew up in Holland. He was raised in a religious family with his father being a minister

Luis Alberto Busto Rodriguez says:


English club Is the best choice for English learners

charvy says:


hello..thanks for all of this free learning.

Kookei says:


My favourite story

Domingas says:


i liked the story

Yudy says:


Thanks, it was an amazing lecture for learning english

Vera Burgett says:


I like it best without
audio. I enjoyed, keep them coming.☆

Juan Carlos Trujillo Muñoz says:


Excellent activity.

guest says:


How is the gap-fill checked?

Michael J says:


NB: pronunciation of Vincent van Gogh's surname:
North American English: VAN GO (as here)
British English: VAN GOFF
(Neither of these is like the original Dutch:
https://www.youtube.com/watch?v=ZufH6h1-Tm8)

Editor says:


Apologies to all previous commenters and others for the missing audio. Link fixed now.

Ariana Vieira says:


Good day! I was excited to use the Listen&Learn: Vincent van Gogh, and what a surprise, it has no listen. Please, can you fix it? So, I would like to I use it with my students. Best regards, Ariana

Milagros Pontiles says:


Excelent way for learn hear.

sandhya says:


yes,this really helps me improve my listening and also my spelling .Thanks a lot ! Keep going!

Hiroshi says:


This time, listening was very difficult because I could not find the button to start the reading voice.

Anneliese says:


Unfortunately, I couldn't find the record.

Claire Elizabeth Schneider says:


Unfortunately, the recording is missing for this interesting topic.

Fabienne Kaufmann says:


Hello,
It is usually very interesting but this time I can't listen to Vincent Van Gogh's life

pialat says:


Hello!
Good programm, but no record of your text!
rgds

Asaad Alhasan says:


I hope that good step for me

Gabriel Martínez says:


I have learn a lot of both, the articule about art and the English language, thanks a lot for sharing your knowledge.

Pavlina says:


Thank you. It helps me to improve my listening.

John Moyo says:


Great material for teaching. Thanks.

Denis says:


Great job! Thank you! Keep going!

Pham Nhu says:


I really like to do more of this kind of exercise. Not only it helps me improve my listening skill but also my spelling. Really helpful and thank you for your works!

Hoang Dinh Dat says:


I think it gives me excitement

The King Of Love From IRAN says:


THANK YOU SO MUCH,