Listen&Learn: Artificial Intelligence
Jaksyn Peacock
Learn about the types of intelligent computers.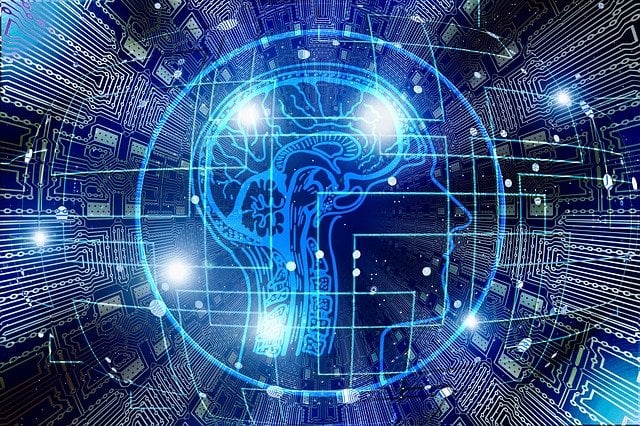 Pre-listening vocabulary
artificial: made by humans; not natural
digital: relating to computers
streaming platform: an internet service that provides movies, music, or TV shows
recommend: to suggest something that a person might enjoy or find useful
researcher: someone who studies or experiments with something
Listening activity
Podcast: Play in new window | Download (Duration: 1:17 — 1.2MB)
Subscribe: Apple Podcasts | Google Podcasts | RSS | More
Gapfill exercise
Comprehension questions
1. The type of AI we have today is called
The type of AI we have today is called narrow AI.
2. General AI would be able to
General AI would be able to think like a human.
3. Some scientists are concerned about AI because
Some scientists are concerned about AI because it might not care about human life.
Discussion/essay questions
AI has many benefits for humans, but it could also be very dangerous for our future. What are some of the pros and cons of creating an advanced AI?
Do you think scientists should continue to develop AI? Why or why not?
Transcript
Artificial intelligence, or AI, is any type of computer that can learn how to do tasks on its own. Artificial intelligence is starting to become very common in everyday life. Phones and tablets often come with intelligent digital assistants. Streaming platforms use AI to recommend content to their users. The type of AI we have today is called narrow AI, which means it can only perform very specific tasks. Researchers are trying to create something called general AI, which would be able to think and learn like a human. But many scientists are concerned about the future of AI. An extremely intelligent computer would be very good at accomplishing its goals, but it might not care very much about human life.
Written and recorded by

Jaksyn Peacock

for EnglishClub
Search for more Listen&Learn stories:
Subscribe to EnglishClub Podcasts

14 comments
Shivam says:


Hi, Jaksyn Peacock

It's been a long time I am searching for such an outstanding ideas, but today I found in your blog the exact what I was looking for. Your way of presenting ideas and formatting of the blog helped me to understand better. In fact it would be a great thing to me if I will get all the next updates from your blog and will stay connected with you.

Álvaro Gomes says:


English Club is helping me to improve my knowledge about English language. Thank you so much!!

Miguel Angel Bautista Mariscal says:


Life with technology is easier today.

Miguel Jordán Rodriguez Reyes says:


This is a important information to learnd,

lebao says:


This lesson is so helpful and fantastic,I am going to teach my students about AI technology using this one.

abdlkhalek souad says:


thankyou very much this is a good way for me to improve my listening skills

Avery Wandha says:


Good way to learn

Vsevolod Vasev says:


understood nothing

Elia del Monte says:


I listened the podcast 2 or 3 times until I understood completely

Ioana Luminita says:


Thank you!

Lionel says:


i want to learn and speank english everyday, everywhere

Armando Marturet says:


Is very important to share with us this audios. Very good

The King Of Love From IRAN says:


Thank you for sharing it with us,

Artificial intelligence says:


This just knowledgeable transcripts !