Listen&Learn: Science of Colour
Jaksyn Peacock
Learn how our eyes detect colours, and why some light is invisible to humans.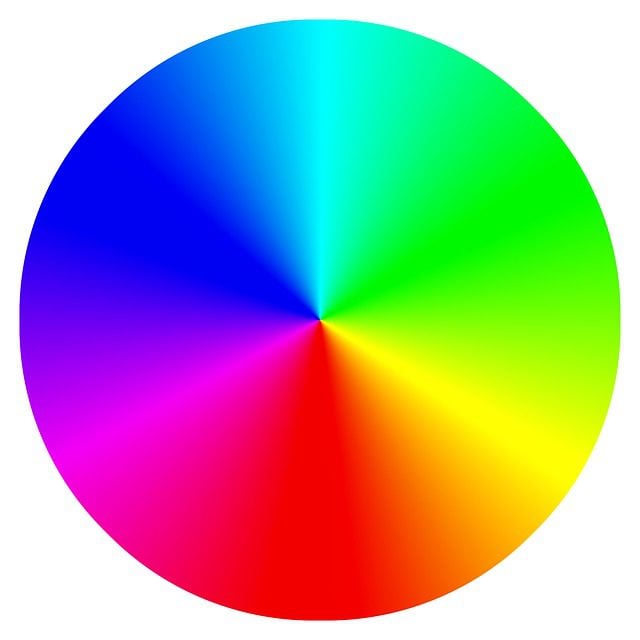 Pre-listening vocabulary
perception: the understanding of a concept
visible: able to be seen
photoreceptor: a type of cell that can detect light
wavelength: the distance between two peaks of a wave of light
differentiate: to tell the difference between two or more things
infrared light: a type of invisible light with a longer wavelength than visible light
ultraviolet light: a type of invisible light with a shorter wavelength than visible light
Listening activity
Podcast: Play in new window | Download (Duration: 1:56 — 1.8MB)
Subscribe: Apple Podcasts | Google Podcasts | RSS | More
Gapfill exercise
Comprehension questions
1. Photoreceptors that detect colour are called
Photoreceptors that detect colour are called cones.
2. Cones in the human eye are sensitive to
Cones in the human eye are sensitive to red, green, and blue light.
3. The animal that has sixteen types of cones is
The animal that has sixteen types of cones is a mantis shrimp.
Discussion/essay questions
Many scientists have wondered if we all see the same colours, or if we have learned to call different colours the same names. One person could possibly call a colour "red" that another person sees as blue. We have no way of proving or disproving this, because it is difficult to describe what a colour looks like. Do you think it is possible that we all have a different perception of colours?
Transcript
The human perception of colour is caused by the way our eyes respond to light. While humans can see many different colours, light that is visible to humans only makes up a small amount of the light in the universe. This is because of the limits of the photoreceptors in our eyes. Human eyes contain types of photoreceptors known as cones, which are responsible for detecting coloured light. Because light is made up of waves, each type of light has a different wavelength. Cones can pick up on these wavelengths, which is how we differentiate between colours. Humans have three types of cones in our eyes – known as red, green, and blue cones. We can see any colour of light with a wavelength within the range of those cones. However, light outside of the visible range – such as infrared and ultraviolet light – can't be seen by the human eye. Though this light is invisible to us, it isn't invisible to every species. Different animals have different amounts of cones in their eyes. Dogs, for example, only have two types of cones, and therefore can't see as many colours as we can. An animal known as the mantis shrimp, however, has sixteen types of cones. That means that its range of visible light is much wider than ours, and it can see colours we can't even imagine.
Written and recorded by

Jaksyn Peacock

for EnglishClub
Search for more Listen&Learn stories:
Subscribe to EnglishClub Podcasts

21 comments
DAHSHAINI RAMES RAOO says:


Thank you so much

mohamad says:


good its help

no 😉

Manihar says:


Amused as a new wonderful way to my english learning process.
Truly so helpful.

Ariana Vieira says:


I am always excited waiting for the new English Club mail, every time. I am used to teach with your lessons as much as I learn with them. Thanks to take part of my life. This is a wonderful work you are always developing. Best Regards. Ariana

Mooza says:


Very helpful course
Thx ❤️

Cecilia Dennis says:


VERY INTEREST INFORMACION.

samaa says:


this is amazing website

Luis Hernaez says:


Very helpful and a great way of learning.

Neelam says:


Its really informative.

samy says:


it is fantastic and very useful

Dheeraj says:


It has been very helpful.

Javier Godoy says:


Excellent this way to learn

Sylvester Sergon says:


I thought of this today and I'm happy that the information came at the right time.

Carlos says:


I enjoyed all the information and I understood everything. I am happy to have the opportunity to learn with you guys.

Ivana says:


Amazing, interesting, and educable lesson. Thank you so much

Francisco says:


An excellent article. I enjoyed it and learned nes things. Thank you.

ines woodward says:


I real enjoyed of the lecture.

Karen Lynn says:


A fantastic exercise for my students, and for the younger members of my family who are out of school because of the pandemic. Good work! Keep it up!

Phathutshedzo says:


Wow!
This can be very helpful and we can learn more about Colours and this was a simple, fun activity I loved it Soooooooooooo much maybe we should have more fun activities like this 💋❤️😘

Shuaib says:


wow!
I think this is the best way I can learn English through listening.
Since I'm passionate to learn English, I will always make a follow up.

Slavica says:


It is very educative and useful lesson for people how want to learn English. Thank you.