Listen&Learn: Superfluids
Jaksyn Peacock
The liquids that can flow forever.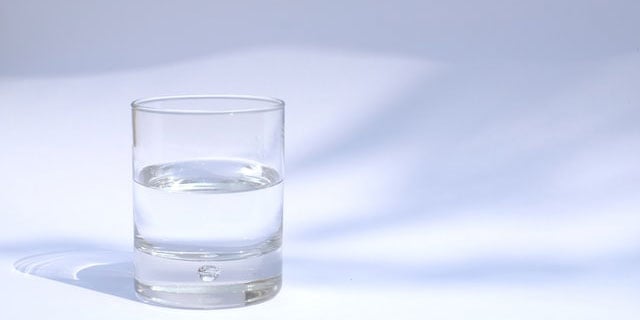 Pre-listening vocabulary
viscosity: the resistance that slows the flow of a liquid
approach: to get closer to something
absolute zero: the lowest possible temperature, where all particles stop moving
atom: the type of particle that forms chemical elements
friction: the resistance between two objects moving against each other
collide: to crash or bump into something
Listening activity
Podcast: Play in new window | Download (Duration: 1:17 — 1.2MB)
Subscribe: Apple Podcasts | Google Podcasts | RSS | More
Gapfill exercise
Comprehension questions
1. A superfluid will flow forever because
A superfluid will flow forever because it has zero viscosity.
2. Most substances can't become superfluids because
Most substances can't become superfluids because they freeze long before they reach absolute zero.
3. If a superfluid is stirred,
If a superfluid is stirred, it will spin around its container forever.
Discussion/essay questions
Because a superfluid has zero viscosity, it can move through tiny cracks and holes that a regular liquid can't. How might that be a problem for scientists experimenting with superfluid helium?
Transcript
A superfluid is a unique type of liquid that has zero viscosity. This means that it will never stop flowing. The only type of liquid that scientists can turn into a superfluid is liquid helium. Helium is the only substance that stays in liquid form even as its temperature approaches absolute zero. Most substances freeze at much higher temperatures. When liquid helium is at a very low temperature, all of its atoms have the same amount of energy. This causes the substance to behave like one single atom instead of many. The atoms in superfluid helium don't collide with each other, or transfer energy to each other. Because of this, there is no friction between the helium atoms. If a scientist decided to stir a container of superfluid helium, the liquid would continue to spin around the container forever.
Written and recorded by

Jaksyn Peacock

for EnglishClub
Search for more Listen&Learn stories:
Subscribe to EnglishClub Podcasts

11 comments
Silvana says:


A pertinent exercise to develop English skills

NNAUCH urrutia says:


Thank you so much. I like to learn Science in English. It also improves my English skills.

Ricardo Pajares says:


Thank you so much, I think this podcast is very useful for me so allows me to improve my listening and my vocabulary.

Dorcas says:


Thanks for this I have learnt more on the Science subject even in English. Thanks a lot.

astral bob says:


Hey dear, thank you. Its useful for me.❤

The King Of Love From IRAN says:


Thank you for sharing it with us,

Sonja says:


Very good article. I have learned something new.
It is very useful for me because I have to practise the listening.
Thank you

Antoinette Kouadio says:


It is extremely interesting. I am learning a lot of things. I like this ! I think that diligent learning will benefit me. The ball is in my court.

THANKS !

Dheeraj says:


I get to know some physics terminologies and its details.Its really helpful for the begineers like me

Christine PENNEC says:


very good article

Aunreun says:


It's very useful for me because listening is a big problem for me. I will try to more and more
Thank you