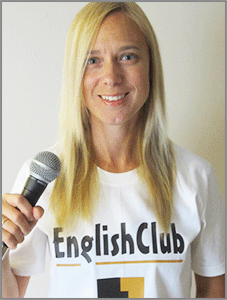 Listen to News with Tara Benwell - Instructions:
1. Preview the vocabulary and read the gapfill text.
2. Play the news report and try to fill in the blanks.
3. Answer the comprehension questions by writing full sentences.
4. Use the discussion question to write an essay or discuss the story with other students.
5. Click "show Answers" to see the full text.
6. Pretend to be a news anchor by reading each story out loud.
dateline: 16 November 2017
15,000 Scientists Issue 'Warning to Humanity'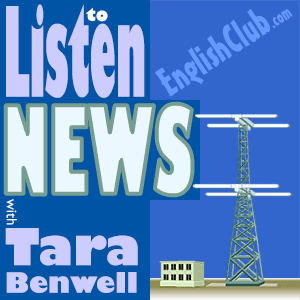 Pre-Listening Vocabulary
issue: to distribute officially
humanity: all people
catastrophic: causing great damage
vast: very large
misery: suffering and sadness
ozone layer: a high layer of the atmosphere that blocks ultraviolet rays from entering the lower atmosphere
extinction: the complete loss of a species
dead zone: an area in the water where life cannot exist due to lack of oxygen
phase out: to slowly stop using or offering
15,000 Scientists Issue 'Warning to Humanity'
Comprehension Questions
Who is the letter to and from?
Why does the report mention the ozone layer?
What recommendations are made for preventing this catastrophe?
Discussion Question
Does this warning worry you personally? What changes could you and your family make to reduce your personal impact on climate change?
Written by Tara Benwell for EnglishClub

Tara Benwell is a Canadian freelance writer and editor who specializes in materials and articles for the ELT industry.
Subscribe to EnglishClub Podcasts

2 Comments on

15,000 Scientists Issue 'Warning to Humanity'