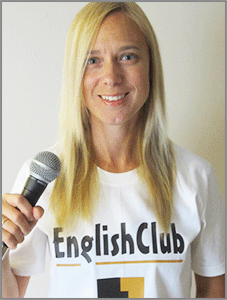 Listen to News with Tara Benwell - Instructions:
1. Preview the vocabulary and read the gapfill text.
2. Play the news report and try to fill in the blanks.
3. Answer the comprehension questions by writing full sentences.
4. Use the discussion question to write an essay or discuss the story with other students.
5. Click "show Answers" to see the full text.
6. Pretend to be a news anchor by reading each story out loud.
dateline: 17 January 2011
Worst Natural Disaster in Australian History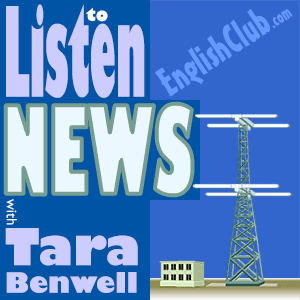 Pre-Listening Vocabulary
devastate: cause major trouble
massive: very large
tsunami: a giant wave of water
flash flood: sudden surge of water on dry ground
reconstruct: build again after something breaks
infrastructure: basic services and buildings in an area
Worst Natural Disaster in Australian History
Comprehension Questions
According to the report, what types of difficulties are the people of Australia accustomed to?
How does this period of flooding compare to the one in 1974?
Why does the report mention the Great Barrier Reef?
Discussion Question: Many grocery stores and banks have been closed in major Australian cities due to the recent flooding. Are you currently prepared for an emergency such as this?
Written by Tara Benwell for EnglishClub

Tara Benwell is a Canadian freelance writer and editor who specializes in materials and articles for the ELT industry.