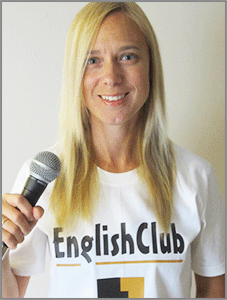 Listen to News with Tara Benwell - Instructions:
1. Preview the vocabulary and read the gapfill text.
2. Play the news report and try to fill in the blanks.
3. Answer the comprehension questions by writing full sentences.
4. Use the discussion question to write an essay or discuss the story with other students.
5. Click "show Answers" to see the full text.
6. Pretend to be a news anchor by reading each story out loud.
dateline: 31 January 2011
Egyptians Call for Million Man March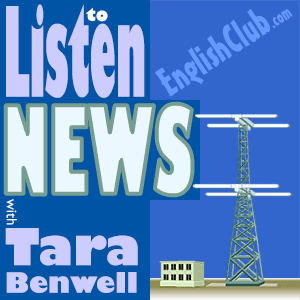 Pre-Listening Vocabulary
demonstrator: a person who gathers with others in public to demand change
overthrow: to remove the person in power
uprising: an act of protest against a leadership or cause that grows steadily in a short amount of time
dictator: a strict leader who rarely makes changes and doesn't listen to his/her people's wants and needs
in turmoil: experiencing a major problem or conflict
charter flight: a special flight that was not originally scheduled
momentum: strength and intensity required to cause physical change
Egyptians call for Million Man March
Comprehension Questions
What are the Egyptian people demanding?
What inspired the uprising?
Why does the report mention the Egyptian army?
Discussion Question: Do you think the Egyptian people have the momentum needed to bring down the government? Why or why not?
Written by Tara Benwell for EnglishClub
Tara Benwell is a Canadian freelance writer and editor who specializes in materials and articles for the ELT industry.