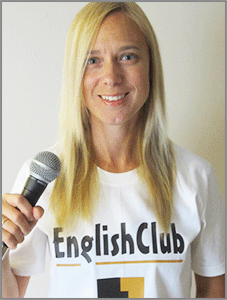 Listen to News with Tara Benwell - Instructions:
1. Preview the vocabulary and read the gapfill text.
2. Play the news report and try to fill in the blanks.
3. Answer the comprehension questions by writing full sentences.
4. Use the discussion question to write an essay or discuss the story with other students.
5. Click "show Answers" to see the full text.
6. Pretend to be a news anchor by reading each story out loud.
dateline: 08 February 2011
Christina Aguilera Flubs Anthem at Superbowl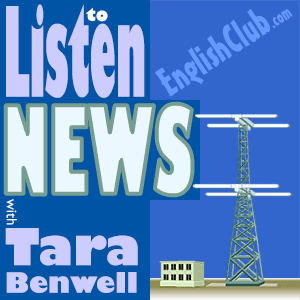 Pre-Listening Vocabulary
flub: to make a mistake
music icon: a person who represents the best of his or her genre; superstar
rampart: protective wall
gallantly: bravely
relentless: unforgiving
ream: to open a hole widely
Christina Aguilera Flubs Anthem at Superbowl
Comprehension Questions
What did Christina Aguilera do wrong?
How did Americans react?
What does the report say about the popularity of this annual football game?
Discussion Question: Would a celebrity be excused for being "human" if this had happened at a public event in your country? What is your most embarrassing moment?
Written by Tara Benwell for EnglishClub

Tara Benwell is a Canadian freelance writer and editor who specializes in materials and articles for the ELT industry.