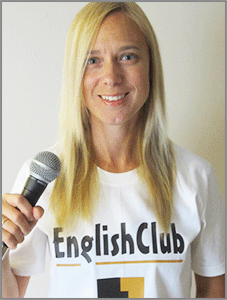 Instructions:
Preview the vocabulary and read the gapfill text.
Play the news report and try to fill in the blanks.
Answer the comprehension questions by writing full sentences.
Use the discussion question to write an essay or discuss the story with other students.
Click "show Answers" to see the full text.
Pretend to be a news anchor by reading each story out loud.
Libyans Next to Seek Freedom
dateline: 22 February 2011
Pre-Listening Vocabulary
regime: a government, especially an authoritarian one
ripple effect: the spreading and continuing results of some action
optimism: a sense of hope; a positive outlook
virus: an illness that gets passed easily from one person to the next
opposition: the main political group that is on the opposite side of the political group in power
stop at nothing: do anything to reach one's goals
Libyans Next to Seek Freedom
Comprehension Questions
Which two countries recently had a successful political uprising?
Why does the report mention Yemen's president?
Why is it so difficult to know how many people have been killed during the Libyan protests?
Discussion Question: Some sources suggest that pro-Gaddafi agencies have been bribing citizens by offering them free meat, fish, nuts, and other luxuries to join Gaddafi's side. If this is true, do you think these tactics will be successful? Would they work in your country?
Written by Tara Benwell for EnglishClub
Tara Benwell is a Canadian freelance writer and editor who specializes in materials and articles for the ELT industry.