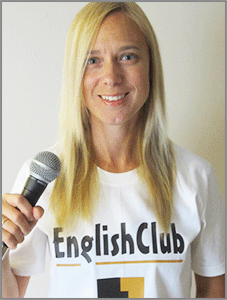 Listen to News with Tara Benwell - Instructions:
1. Preview the vocabulary and read the gapfill text.
2. Play the news report and try to fill in the blanks.
3. Answer the comprehension questions by writing full sentences.
4. Use the discussion question to write an essay or discuss the story with other students.
5. Click "show Answers" to see the full text.
6. Pretend to be a news anchor by reading each story out loud.
dateline: 08 March 2011
1 Million Books Given Away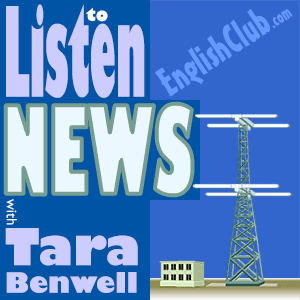 Pre-Listening Vocabulary
committee: a group of people working on a project or goal
passionate: full of strong emotions
assassin: a person who targets and kills people; often kills for payment
circulate: to go around; to reach many
declining: decreasing
boost: something to help raise a person or thing to a higher level
1 Million Books Given Away for World Book Night
Comprehension Questions
Where did this event take place?
Who gave away the books?
Who was opposed to this literary event?
Discussion Question: Some writers and publishers fear that bookstores and libraries are going to continue to close down just as music stores have. Do you think ebooks and audiobooks are going to kill bookstores?
Written by Tara Benwell for EnglishClub

Tara Benwell is a Canadian freelance writer and editor who specializes in materials and articles for the ELT industry.