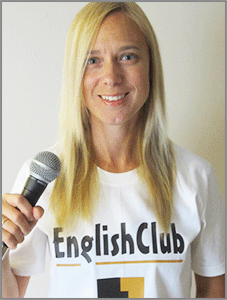 Listen to News with Tara Benwell - Instructions:
1. Preview the vocabulary and read the gapfill text.
2. Play the news report and try to fill in the blanks.
3. Answer the comprehension questions by writing full sentences.
4. Use the discussion question to write an essay or discuss the story with other students.
5. Click "show Answers" to see the full text.
6. Pretend to be a news anchor by reading each story out loud.
dateline: 15 March 2011
Death Toll Climbs after Japan Earthquake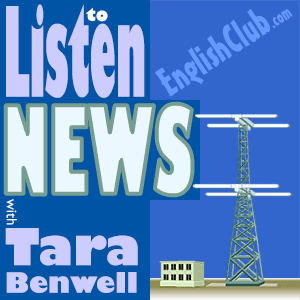 Pre-Listening Vocabulary
death toll: the number of recorded deaths caused by a certain accident, crime, or other unfortunate event
trigger: to cause something to happen
aftershock: a smaller earthquake (tremor) that happens after an original earthquake
radiation leak: the accidental emission of a dangerous form of energy
malfunction: to not work properly
evacuate: to leave a dangerous area; to find a safe zone
Death Toll Climbs after Japan Earthquake
Comprehension Questions
What region of Japan was devastated by the disaster?
What are Japanese people worried about besides the risk of further earthquakes and tsunamis?
What did Japan's prime minister say about the natural disaster?
Discussion Question: Have you been watching the videos and looking at the pictures from this devastating event? Does it put the problems from your own life "into perspective"?
Written by Tara Benwell for EnglishClub

Tara Benwell is a Canadian freelance writer and editor who specializes in materials and articles for the ELT industry.