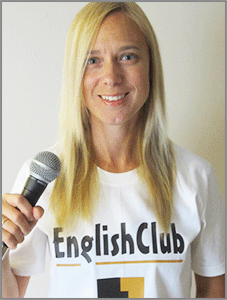 Listen to News with Tara Benwell - Instructions:
1. Preview the vocabulary and read the gapfill text.
2. Play the news report and try to fill in the blanks.
3. Answer the comprehension questions by writing full sentences.
4. Use the discussion question to write an essay or discuss the story with other students.
5. Click "show Answers" to see the full text.
6. Pretend to be a news anchor by reading each story out loud.
dateline: 22 March 2011
Famous Polar Bear 'Knut' Dies Suddenly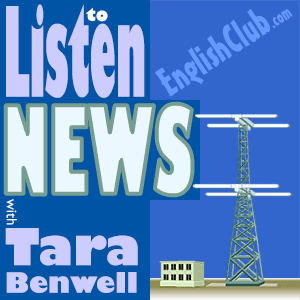 Pre-Listening Vocabulary
mourn: to expressing sadness and remember the life of someone or something
reject: to not accept
collapse: to fall down suddenly; to become lifeless
insane: mad; not mentally stable
in captivity: confined in an enclosure at a zoo or other facility; not living in the wild
life expectancy: the average time one is expected to live according to statistics
Famous Polar Bear 'Knut' Dies Suddenly
Comprehension Questions
Why did Knut become famous?
Who watched Knut's death?
Why do animal rights activists blame the Berlin Zoo for Knut's death?
Discussion Question: An amateur video of Knut's death was posted online and later picked up by a major news channel. It shows the polar bear in distress before collapsing into his pool. Should news agencies support this kind of video? Why or why not?
Written by Tara Benwell for EnglishClub

Tara Benwell is a Canadian freelance writer and editor who specializes in materials and articles for the ELT industry.