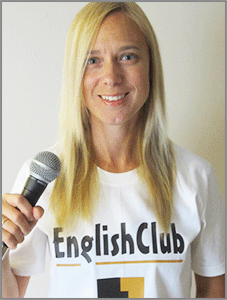 Listen to News with Tara Benwell - Instructions:
1. Preview the vocabulary and read the gapfill text.
2. Play the news report and try to fill in the blanks.
3. Answer the comprehension questions by writing full sentences.
4. Use the discussion question to write an essay or discuss the story with other students.
5. Click "show Answers" to see the full text.
6. Pretend to be a news anchor by reading each story out loud.
dateline: 20 April 2011
London Orchestra To Record Anthems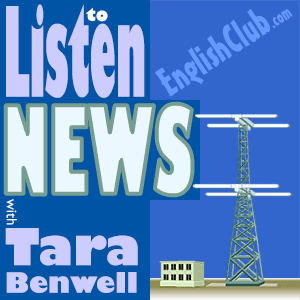 Pre-Listening Vocabulary
philharmonic: devoted to music
Paralympic Games: international competition for athletes with disabilities
orchestra: a large group of musicians who use instruments such as strings, brass, and woodwinds
cellist: a person who plays the cello (bass instrument from the violin family)
condense: reduce in size
studio: a place to record sound
London Philharmonic Orchestra Recording Anthems for 2012
Comprehension Questions
What is the famous orchestra going to do?
Who is Phillip Sheppard?
Why does the reading mention the Beatles?
Discussion Question: "The playing of anthems at victory ceremonies is one of the most emotive parts of any Games…" Do you agree with this statement by 2012 Olympic Chairman, Sebastian Coe? How do you feel when you hear your country's anthem?
Written by Tara Benwell for EnglishClub

Tara Benwell is a Canadian freelance writer and editor who specializes in materials and articles for the ELT industry.