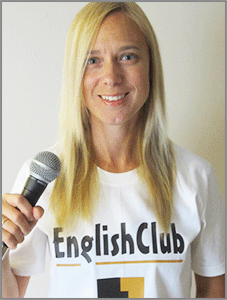 Listen to News with Tara Benwell - Instructions:
1. Preview the vocabulary and read the gapfill text.
2. Play the news report and try to fill in the blanks.
3. Answer the comprehension questions by writing full sentences.
4. Use the discussion question to write an essay or discuss the story with other students.
5. Click "show Answers" to see the full text.
6. Pretend to be a news anchor by reading each story out loud.
dateline: 26 April 2011
Colonel Gaddafi's Compound Destroyed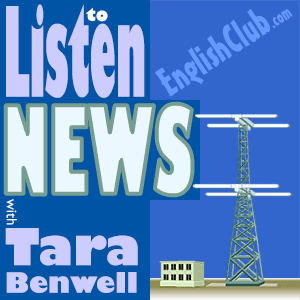 Pre-Listening Vocabulary
NATO: North Atlantic Treaty Organization (military alliance)
compound: a group of enclosed buildings protected by security
reception hall: a place to hold parties and celebrations
assassination: the planned killing of a person
headquarters: the central place for administration and decision making
civilians: people who live in an area and are not part of the military
bunker: an underground place to hide or seek shelter; often protected from above
maintain: continue to defend what has been said in the past
Colonel Gaddafi's Compound Destroyed
Comprehension Questions
What was destroyed in the NATO airstrikes?
How did Gaddafi's son respond to the recent attack?
Why does the reading mention Italy?
Discussion Question: Shortly before the attack, a US Senator was quoted saying that NATO needed to "cut the head of the snake off". The US government denies that levelling Gaddafi's compound was an assassination attempt. What do you think?
Written by Tara Benwell for EnglishClub

Tara Benwell is a Canadian freelance writer and editor who specializes in materials and articles for the ELT industry.