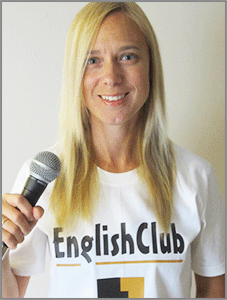 Listen to News with Tara Benwell - Instructions:
1. Preview the vocabulary and read the gapfill text.
2. Play the news report and try to fill in the blanks.
3. Answer the comprehension questions by writing full sentences.
4. Use the discussion question to write an essay or discuss the story with other students.
5. Click "show Answers" to see the full text.
6. Pretend to be a news anchor by reading each story out loud.
dateline: 17 May 2011
Kenya's Marathon Star Falls to his Death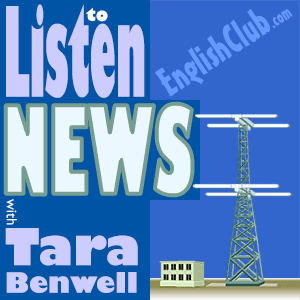 Pre-Listening Vocabulary
affectionately: with love and admiration
balcony: an enclosed platform surrounded by a railing
possess: to have or to own
suicidal: related to the killing of one's own self on purpose
fame: the state of being known by many people; often comes with great wealth
Kenya's Marathon Star Falls to his Death
Comprehension Questions
What did people who loved this runner call him?
Where did the athlete die?
What will Sammy be remembered for?
Discussion Question: While the cause of death is uncertain, it was clear that Sammy was having personal problems related to his fame. What can society do to help young athletes deal with financial and social issues related to sudden fame?
Written by Tara Benwell for EnglishClub

Tara Benwell is a Canadian freelance writer and editor who specializes in materials and articles for the ELT industry.