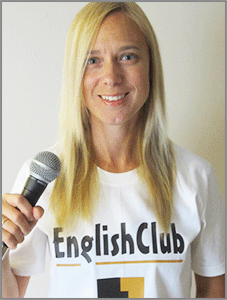 Listen to News with Tara Benwell - Instructions:
1. Preview the vocabulary and read the gapfill text.
2. Play the news report and try to fill in the blanks.
3. Answer the comprehension questions by writing full sentences.
4. Use the discussion question to write an essay or discuss the story with other students.
5. Click "show Answers" to see the full text.
6. Pretend to be a news anchor by reading each story out loud.
dateline: 07 June 2011
Four-Year-Old's Paintings Worth $10,000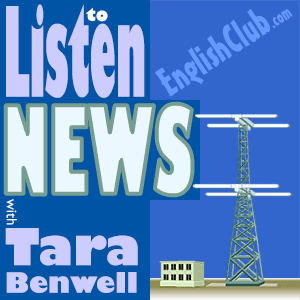 Pre-Listening Vocabulary
heritage: that which is passed on from previous generations
exhibit: to show one's art in a gallery or art show
impressed: very pleased with the quality or success of something
texture: the feel or consistency of something
canvas: the stretched out material that painters create their art on
innocent: young or inexperienced
Four-Year-Old's Paintings Worth $10,000
Comprehension Questions
Who is Aelita Andre?
How much is the young child's art worth?
Why does the report mention Jackson Pollock?
Discussion Question: Look up Aelita's paintings online. Are you impressed, or do you think any young child could create similar artwork with the same supplies?
Written by Tara Benwell for EnglishClub

Tara Benwell is a Canadian freelance writer and editor who specializes in materials and articles for the ELT industry.