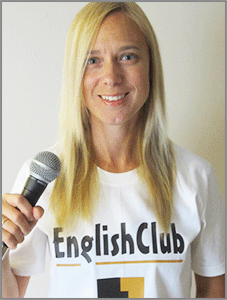 Listen to News with Tara Benwell - Instructions:
1. Preview the vocabulary and read the gapfill text.
2. Play the news report and try to fill in the blanks.
3. Answer the comprehension questions by writing full sentences.
4. Use the discussion question to write an essay or discuss the story with other students.
5. Click "show Answers" to see the full text.
6. Pretend to be a news anchor by reading each story out loud.
dateline: 14 June 2011
Contortionist Arrested in Spain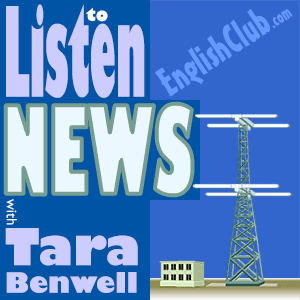 Pre-Listening Vocabulary
contortionist: a flexible person who can bend in many ways
shuttle bus: a bus that takes travellers to a specific destination, such as a hotel or an airport
accomplice: partner in crime
rummage: search for something
struggle: to have difficulty handling something
pick (a lock): to undo a lock with a sharp tool that is not the key
Contortionist Arrested in Spain
Comprehension Questions
Where did the thief hide before stealing the items?
What was the role of the accomplice?
Why were the police investigating this bus route?
Discussion Question: Thieves are always thinking of new ideas to get away with stealing. Have you heard of any other tricks like this one?
Written by Tara Benwell for EnglishClub

Tara Benwell is a Canadian freelance writer and editor who specializes in materials and articles for the ELT industry.