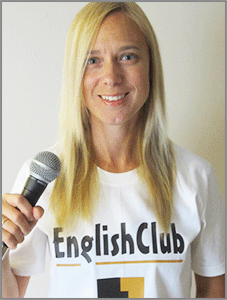 Instructions:
Preview the vocabulary and read the gapfill text.
Play the news report and try to fill in the blanks.
Answer the comprehension questions by writing full sentences.
Use the discussion question to write an essay or discuss the story with other students.
Click "show Answers" to see the full text.
Pretend to be a news anchor by reading each story out loud.
"News Of The World" Shuts Down
dateline: 12 July 2011
Pre-Listening Vocabulary
tabloid: a type of newspaper with half-sized pages; sensational news
phone-hacking: accessing private information from personal telephones
scandal: an illegal action that causes public rage
allegedly: believed to be true, but not proven in court
boycott: to refuse to buy or use something as a means of getting attention or making a point
News of the World Shuts Down
Comprehension Questions
How many copies of the tabloid paper were sold each week?
What have staff members of News of the World been accused of?
What did some advertisers recently do?
Discussion Question: Are tabloid newspapers popular in your country? Why are people so interested in celebrity gossip?
Written by Tara Benwell for EnglishClub
Tara Benwell is a Canadian freelance writer and editor who specializes in materials and articles for the ELT industry.