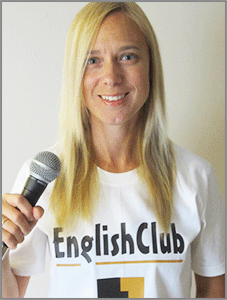 Listen to News with Tara Benwell - Instructions:
1. Preview the vocabulary and read the gapfill text.
2. Play the news report and try to fill in the blanks.
3. Answer the comprehension questions by writing full sentences.
4. Use the discussion question to write an essay or discuss the story with other students.
5. Click "show Answers" to see the full text.
6. Pretend to be a news anchor by reading each story out loud.
dateline: 02 August 2011
Passengers Survive Crash Landing In Guyana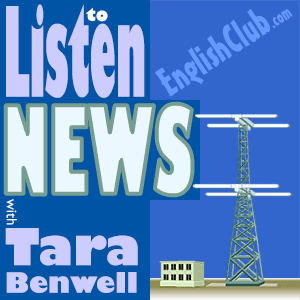 Pre-Listening Vocabulary
overshoot: to go too far past a target
fractured: broken
skid: slide on slippery ground
runway: the strip of land that planes take off and land on at an airport
Passengers Survive Crash Landing in Guyana
Comprehension Questions
Why might some people call this a miracle?
When do airline passengers cheer?
Where did the flight originate from?
Discussion Question: The Prime Minister of Trinidad and Tobago stated that this crash could cause tourism to decline in the Caribbean. Would this type of accident prevent you from using this airline temporarily?
Written by Tara Benwell for EnglishClub

Tara Benwell is a Canadian freelance writer and editor who specializes in materials and articles for the ELT industry.