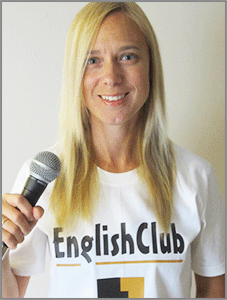 Listen to News with Tara Benwell - Instructions:
1. Preview the vocabulary and read the gapfill text.
2. Play the news report and try to fill in the blanks.
3. Answer the comprehension questions by writing full sentences.
4. Use the discussion question to write an essay or discuss the story with other students.
5. Click "show Answers" to see the full text.
6. Pretend to be a news anchor by reading each story out loud.
dateline: 16 August 2011
High Profile Judge Murdered In Brazil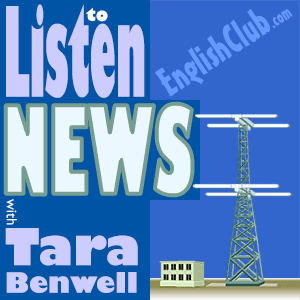 Pre-Listening Vocabulary
high-profile: known well publicly
corrupt: dishonest for personal gain
behind bars: in jail
gang: an organised group that completes violent and illegal acts together
hard-line: strict; serious
determined: very committed to a goal
High-Profile Judge Murdered in Brazil
Comprehension Questions
Where was this judge when she was murdered?
Why does the report mention Brazil's Justice Ministry?
What was Patricia Acioli known for?
Discussion Question: When you think of dangerous jobs do you think of judges and lawyers? Now that you've heard this story, do you think high-profile judges should have body guards?
Written by Tara Benwell for EnglishClub

Tara Benwell is a Canadian freelance writer and editor who specializes in materials and articles for the ELT industry.