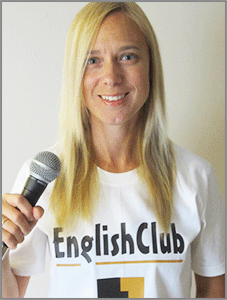 Listen to News with Tara Benwell - Instructions:
1. Preview the vocabulary and read the gapfill text.
2. Play the news report and try to fill in the blanks.
3. Answer the comprehension questions by writing full sentences.
4. Use the discussion question to write an essay or discuss the story with other students.
5. Click "show Answers" to see the full text.
6. Pretend to be a news anchor by reading each story out loud.
dateline: 23 August 2011
400 Entries Added To 100-Year-Old Dictionary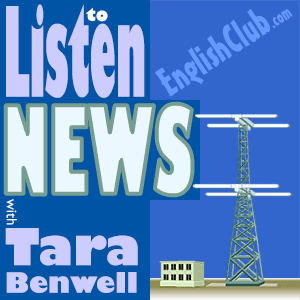 Pre-Listening Vocabulary
concise: brief but complete
inspire: to influence a choice or decision
retweet: to repost someone's Twitter post
cyberbully: a person who attacks or bothers another person repeatedly online
"woot": a cheer of joy
context: the background surrounding a word or event
400 Entries Added to 100-Year-Old Dictionary
Comprehension Questions
Why does the report mention the word "follower"?
What did the OED editor say about social networking sites?
Why was a reprint made of the original Concise Oxford English Dictionary?
Discussion Question: According to the dictionary's editor, the Internet is reducing the variety of English spoken around the world. Can you explain this phenomenon? Do you think this trend will continue?
Written by Tara Benwell for EnglishClub

Tara Benwell is a Canadian freelance writer and editor who specializes in materials and articles for the ELT industry.