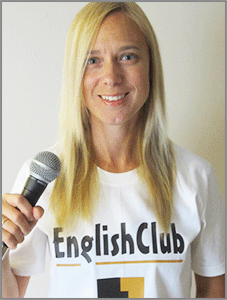 Listen to News with Tara Benwell - Instructions:
1. Preview the vocabulary and read the gapfill text.
2. Play the news report and try to fill in the blanks.
3. Answer the comprehension questions by writing full sentences.
4. Use the discussion question to write an essay or discuss the story with other students.
5. Click "show Answers" to see the full text.
6. Pretend to be a news anchor by reading each story out loud.
dateline: 13 September 2011
9/11 Memorial Opens To Public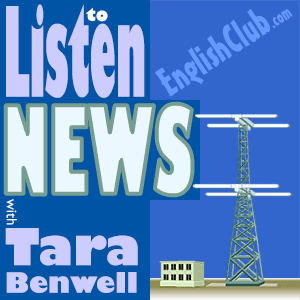 Pre-Listening Vocabulary
memorial: a structure or service to honour a past event or deceased person
gather: to get together
grieve: to express extreme sadness
engrave: to cut a design or message into stone or another hard material
perimeter: the length of all sides
collapse: to fall down suddenly
9/11 Memorial Opens To Public
Comprehension Questions
What was built at Ground Zero over the last ten years?
Describe the memorial display in Bryant Park.
What happened on September 12, 2011?
Discussion Question: What has changed in your country in the last ten years because of 9/11? What has changed in other parts of the world?
Written by Tara Benwell for EnglishClub

Tara Benwell is a Canadian freelance writer and editor who specializes in materials and articles for the ELT industry.