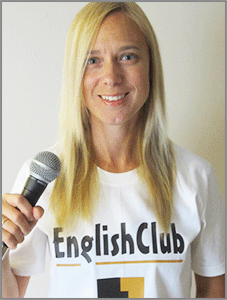 Listen to News with Tara Benwell - Instructions:
1. Preview the vocabulary and read the gapfill text.
2. Play the news report and try to fill in the blanks.
3. Answer the comprehension questions by writing full sentences.
4. Use the discussion question to write an essay or discuss the story with other students.
5. Click "show Answers" to see the full text.
6. Pretend to be a news anchor by reading each story out loud.
dateline: 20 September 2011
Violence Escalates In Yemen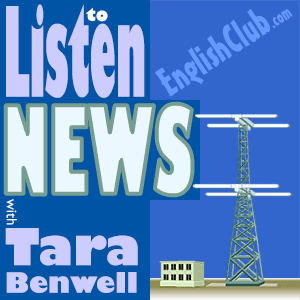 Pre-Listening Vocabulary
escalate: to increase
demonstration: a public show of disapproval by a group of people
resignation: the act of stepping down from a position of leadership
incur: to receive something you don't want
amnesty: a government pardon for previous wrongdoings
negotiation: a discussion to reach an agreement
civil war: a war between people from the same country
Violence Escalates In Yemen
Comprehension Questions
Why is the word "reportedly" used in news stories like this?
How long has this particular conflict been going on?
Why is Oxfam so concerned?
Discussion Question: Many of the recent demonstrations around the world have been youth-led. Why do you think youth are so passionate about political leaders and human rights?
Written by Tara Benwell for EnglishClub

Tara Benwell is a Canadian freelance writer and editor who specializes in materials and articles for the ELT industry.