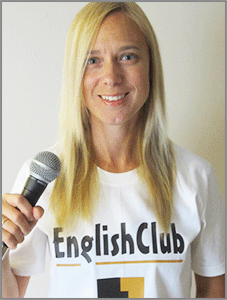 Listen to News with Tara Benwell - Instructions:
1. Preview the vocabulary and read the gapfill text.
2. Play the news report and try to fill in the blanks.
3. Answer the comprehension questions by writing full sentences.
4. Use the discussion question to write an essay or discuss the story with other students.
5. Click "show Answers" to see the full text.
6. Pretend to be a news anchor by reading each story out loud.
dateline: 04 October 2011
Amanda Knox Acquitted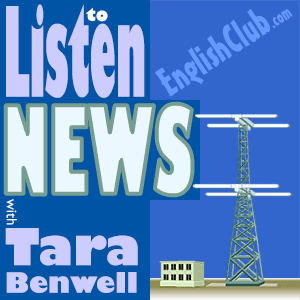 Pre-Listening Vocabulary
convict: to find someone guilty of a crime
appeal: a request for review of a final judgement
verdict: the decision about a criminal case
confident: a strong feeling of certainty
overturned: to change the previous court ruling
Comprehension Questions
What was unique about Amanda Knox's plea?
What was the jury's verdict?
How long did Amanda Knox spend in prison?
Discussion Question: The term "Amanda Knox" has been one of the most popular search terms online throughout the trials. Some people say that the media helped wrongly convict Amanda Knox and also helped set her free. Why would a case like this become an "obsession" for people to follow?
Written by Tara Benwell for EnglishClub

Tara Benwell is a Canadian freelance writer and editor who specializes in materials and articles for the ELT industry.