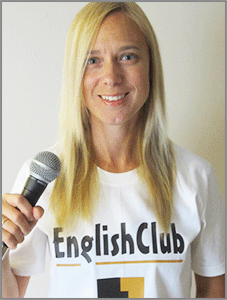 Listen to News with Tara Benwell - Instructions:
1. Preview the vocabulary and read the gapfill text.
2. Play the news report and try to fill in the blanks.
3. Answer the comprehension questions by writing full sentences.
4. Use the discussion question to write an essay or discuss the story with other students.
5. Click "show Answers" to see the full text.
6. Pretend to be a news anchor by reading each story out loud.
dateline: 11 October 2011
Apple Fans Mourn The Loss Of Steve Jobs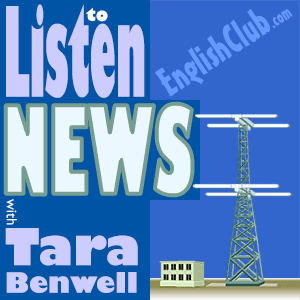 Pre-Listening Vocabulary
mourn: to express sadness after a major loss
CEO: chief executive officer; in charge of operations
pancreatic: of the pancreas (digestive organ)
retail: related to the sale of goods
innovator: a person who introduces new things and ideas to an industry
Apple Fans Mourn The Loss Of Steve Jobs
Comprehension Questions
What happened on Wednesday, October 5th, 2011?
What did fans of Steve Jobs do at Apple's headquarters?
Why does the report mention an email address?
Discussion Question: The term iSad was used all over social media networks after people learned of the death of Steve Jobs. Why was Steve Jobs such an icon? What will he be remembered for?
Written by Tara Benwell for EnglishClub

Tara Benwell is a Canadian freelance writer and editor who specializes in materials and articles for the ELT industry.