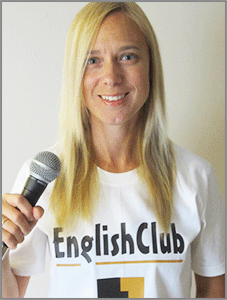 Instructions:
Preview the vocabulary and read the gapfill text.
Play the news report and try to fill in the blanks.
Answer the comprehension questions by writing full sentences.
Use the discussion question to write an essay or discuss the story with other students.
Click "show Answers" to see the full text.
Pretend to be a news anchor by reading each story out loud.
Occupy Protests Become A Movement
dateline: 01 November 2011
Pre-Listening Vocabulary
district: a specific region or area
occupy: to fill up or take over a space
disproportionate: unequal or unfair amount in comparison to another amount
general strike: a temporary refusal to work by people in many industries
Arab Spring: 2011 uprisings in the Middle East and North Africa
Occupy Protests Taking Become A Movement
Comprehension Questions
Where was the original "Occupy" demonstration held?
Why does the report mention 1%?
What are the protestors' main issues?
Discussion Question: With winter arriving early in the US, critics say that the OWS movement will not have staying power. Protestors disagree. What do you think will happen?
Written by Tara Benwell for EnglishClub
Tara Benwell is a Canadian freelance writer and editor who specializes in materials and articles for the ELT industry.