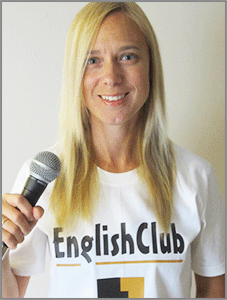 Listen to News with Tara Benwell - Instructions:
1. Preview the vocabulary and read the gapfill text.
2. Play the news report and try to fill in the blanks.
3. Answer the comprehension questions by writing full sentences.
4. Use the discussion question to write an essay or discuss the story with other students.
5. Click "show Answers" to see the full text.
6. Pretend to be a news anchor by reading each story out loud.
dateline: 15 November 2011
Mario Monti To Replace Italy's Prime Minister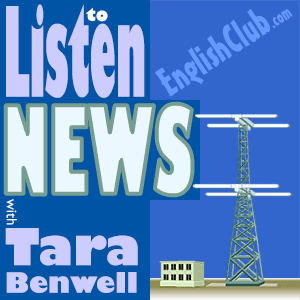 Pre-Listening Vocabulary
resign: to give up a position
confidence: belief in the ability of someone or something
nominate: to recommend a person for a position or award
to make a sacrifice: to give up something that you love or enjoy in exchange for something else
turmoil: trouble
Mario Monti To Replace Italy's Prime Minister
Comprehension Questions
Why did Berlusconi resign?
What will Monti's main job be?
What similar event happened in Greece recently?
Discussion Question: There is a lot of talk these days about a "eurozone meltdown". What do you think this means? Do you think it will happen? Why or why not?
Written by Tara Benwell for EnglishClub

Tara Benwell is a Canadian freelance writer and editor who specializes in materials and articles for the ELT industry.