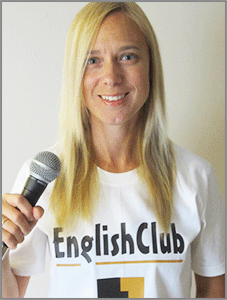 Instructions:
Preview the vocabulary and read the gapfill text.
Play the news report and try to fill in the blanks.
Answer the comprehension questions by writing full sentences.
Use the discussion question to write an essay or discuss the story with other students.
Click "show Answers" to see the full text.
Pretend to be a news anchor by reading each story out loud.
Final US Troops Leave Iraq
dateline: 20 December 2011
Pre-Listening Vocabulary
convoy: a group of military troops and vehicles
dictator: a strict leader who doesn't listen to his/her people's wants and needs
democratic: following the principal where the government represents the people
weapons of mass destruction: an extremely dangerous weapon (ex. nuclear) that can cause death and damage in a major way
Final US Troops Leave Iraq
Comprehension Questions
What happened on December 18, 2011?
How long did the war last?
What was the human cost of the War in Iraq?
Discussion Question: The War in Iraq is sometimes referred to as The Occupation of Iraq. The American military called it Operation Iraqi Freedom. Which do you think is more appropriate, and why?
Written by Tara Benwell for EnglishClub
Tara Benwell is a Canadian freelance writer and editor who specializes in materials and articles for the ELT industry.