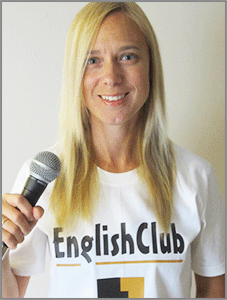 Listen to News with Tara Benwell - Instructions:
1. Preview the vocabulary and read the gapfill text.
2. Play the news report and try to fill in the blanks.
3. Answer the comprehension questions by writing full sentences.
4. Use the discussion question to write an essay or discuss the story with other students.
5. Click "show Answers" to see the full text.
6. Pretend to be a news anchor by reading each story out loud.
dateline: 27 December 2011
Brazil's Economy Overtakes UK's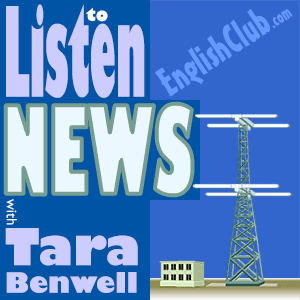 Pre-Listening Vocabulary
commodity: something that comes from the earth and is in high demand
figures: numerical amounts often found in a table
prediction: a guess or estimate about the future
league table: a chart that ranks teams, organizations, or other groups
shift: slight change in position
Brazil's Economy Overtakes UK's
Comprehension Questions
What position does Brazil now hold according to the World Economic League Table?
What shift is mentioned in this report?
What prediction is made for France and Germany?
Discussion Question: Why do you think economies that produce things like food and energy are climbing up the economic league table?
Written by Tara Benwell for EnglishClub

Tara Benwell is a Canadian freelance writer and editor who specializes in materials and articles for the ELT industry.