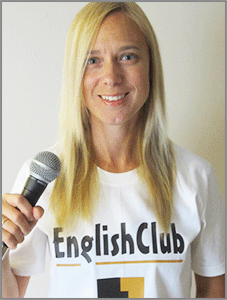 Listen to News with Tara Benwell - Instructions:
1. Preview the vocabulary and read the gapfill text.
2. Play the news report and try to fill in the blanks.
3. Answer the comprehension questions by writing full sentences.
4. Use the discussion question to write an essay or discuss the story with other students.
5. Click "show Answers" to see the full text.
6. Pretend to be a news anchor by reading each story out loud.
dateline: 03 January 2012
Syrian Crisis Monitored By Arab League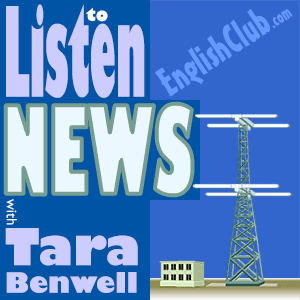 Pre-Listening Vocabulary
unrest: conflict
settle: reach an agreement
dispute: disagreement
monitor: observe or check on the progress
outskirts: the outer or border area of a city or region
corpse: dead body
crackdown: strict measures taken to prevent certain behaviour
Syrian Crisis Monitored By Arab League
Comprehension Questions
What is the Arab League?
What did the government do at prisons in Syria after the monitors arrived?
What happened last March?
Discussion Question: Some advisors are calling for the monitors to withdraw from their "peace" mission. This is partly due to the credibility of the chief observer who may have a bias towards the Syrian government. Why is it important to have a neutral observer on a mission such as this?
Written by Tara Benwell for EnglishClub

Tara Benwell is a Canadian freelance writer and editor who specializes in materials and articles for the ELT industry.