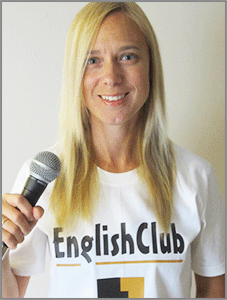 Listen to News with Tara Benwell - Instructions:
1. Preview the vocabulary and read the gapfill text.
2. Play the news report and try to fill in the blanks.
3. Answer the comprehension questions by writing full sentences.
4. Use the discussion question to write an essay or discuss the story with other students.
5. Click "show Answers" to see the full text.
6. Pretend to be a news anchor by reading each story out loud.
dateline: 17 January 2012
Cruise Ship Disaster in Italy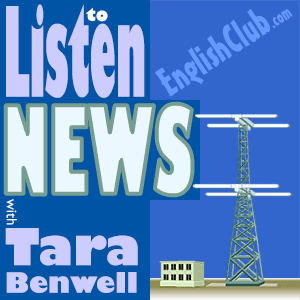 Pre-Listening Vocabulary
abandon: leave something permanently
lifeboat: a small rescue boat on a large ship
chaotic: not organized; wild
custody: a place that is protected by guards or police
outcrop: a rock formation not covered with soil or sand
manslaughter: the killing of a person without intent
Cruise Ship Disaster in Italy
Comprehension Questions
Where was the ship when it hit the rocks?
What word is used to describe the escape following orders to abandon ship?
What charges might the ship's captain face?
Discussion Question: Should a crew wait for all passengers to be safely off board a damaged vehicle before abandoning it? What about "survival instincts"?
Written by Tara Benwell for EnglishClub

Tara Benwell is a Canadian freelance writer and editor who specializes in materials and articles for the ELT industry.