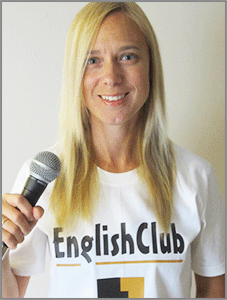 Listen to News with Tara Benwell - Instructions:
1. Preview the vocabulary and read the gapfill text.
2. Play the news report and try to fill in the blanks.
3. Answer the comprehension questions by writing full sentences.
4. Use the discussion question to write an essay or discuss the story with other students.
5. Click "show Answers" to see the full text.
6. Pretend to be a news anchor by reading each story out loud.
dateline: 31 January 2012
Afghan Family Convicted of Honour Killings in Canada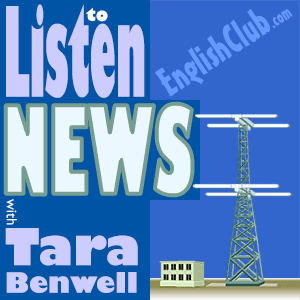 Pre-Listening Vocabulary
convict: to declare someone guilty of a crime
honour killing: the murdering of someone because he or she "dishonoured" the family
polygamous: having more than one spouse
wiretap: a secret device that allows investigators or spies to listen in to telephone conversations
despicable: morally unacceptable; very ugly
verdict: final decision
eradicate: to get rid of completely
Afghan Family Convicted of Honour Killings in Canada
Comprehension Questions
Where were the bodies of the females found?
Who is Hamed?
What did many Islamic leaders in Canada do during the trial?
Discussion Question: An Islamic leader in Canada said this: "The actions of one misguided family single-handedly revived stereotypes of violence and intolerance that have dogged the community since 911." Do you agree or disagree?
Written by Tara Benwell for EnglishClub

Tara Benwell is a Canadian freelance writer and editor who specializes in materials and articles for the ELT industry.